Asia report: Markets recover from brutal Thursday sell-off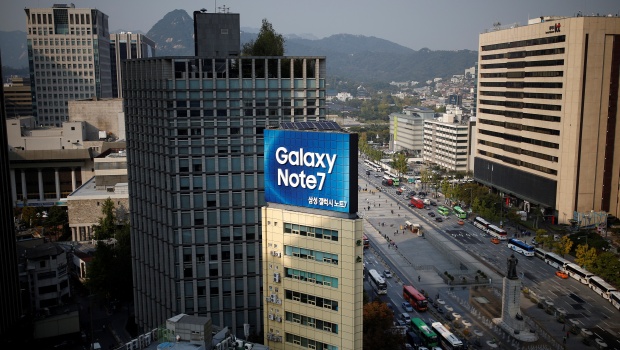 Battered and bruised after across the board losses on Thursday, Asian markets recovered modestly on Friday and avoided the influence of Wall Street, where stocks had remained volatile overnight.
Japan's Nikkei 225 was up by 0.46% at 22,694.66 as the retail, fishery and transport sectors drove growth, while the yen dropped by 0.12% against the dollar to JPY112.30.
SUMCO, Yaskawa Electric and Taiyo Yuden were the top risers, each jumping by more than 5% as buying in manufacturers with Chinese exposure was buoyed by gains in Chinese equities on upbeat export data.
China's Shanghai Composite climbed by 0.91% to 2,606.91, while the tech-heavy Shenzhen Composite crept up by 0.19% to 1,296.36 as new data showed better-than-expected growth in Chinese exports which helped to ease investor concerns about the damage to China's economy from its trade war with Washington.
Such was the significance of the export data that it appeared to alleviate concerns even as US President Donald Trump voiced further threats of action against Beijing, stating that he could do "a lot more" to hurt the country's economy.
However, according to officials from both countries, Trump will meet China's President Xi Jinping at the G20 summit in Argentina next month in an effort to ease tensions, but some remain pessimistic.
"With global growth likely to cool further in the coming quarters and US tariffs set to become more punishing, the recent resilience of exports is unlikely to be sustained […] meanwhile, with policy easing unlikely to put floor beneath domestic economic activity until the middle of next year, import growth is set to slow further," Capital Economics said.
Hong Kong's Hang Seng Index jumped by 2.12% to 25,801.49 as social media and gaming giant Tencent recovered from a record 10 successive negative sessions to post an 8% jump on Friday.
"The likes of Tencent are liquid, so they recover more quickly. The mid- and low- caps will be under more pressure. But in general, we've already had a lot of bearish news about tech, I don't think there will be more to come," a Hong Kong fund manager told Reuters.
Elsewhere, the biggest gainer on the index was microscope, lens and camera developer Sunny Optical Technology, which rose by almost 8% in Friday trading.
South Korea's Kospi gained 1.51% to 2,161.85 ending its eight session losing-streak as shares of chipmaker SK Hynix advanced by almost 5% and fellow heavyweight Samsung tacked-on over 2%.
Meanwhile, the country's financial services commission indicated that it is prepared to swiftly respond to stabilise markets if needed in the near future, expecting there will be no sharp foreign capital outflows from the local bond market.
Brent Crude was up by 0.29% at $80.49 and WTI climbed by 0.55% to reach $71.36.
The Australian S&P/ASX 200 was up by 0.20% at 5,895.67, a more muted performance than the rest of the region as the index was held back by its considerable leanings toward finance and energy.
CSL, BHP Billiton and A2 Milk led the way, with the latter scoring gains of over 6%.
This had little effect on the index as a whole as the country's large financial institutions remained largely unenthused, with Commonwealth Bank of Australia and Westpac rising by under 1% and the other two members of the country's 'Big Four' falling by under 1%.
New Zealand's S&P/NZX 50 ended its nine-day losing streak as it increased by 1.40% to 8,843.24, with blue-chip stocks driving the fightback after Thursday saw the index's fifth worst ever day of trading.
Meridian Energy, Spark New Zealand, Mercury NZ and Auckland International Airport had all racked up gains by the close of trading.
The Australian dollar was down 0.05% against the greenback at AU$1.40 and New Zealand's dollar dropped by the same percentage to NZ$1.53.