Wilbur Ross next in Trump's firing line, reports say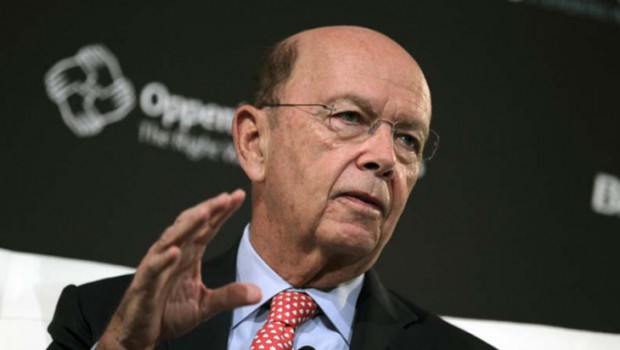 US commerce secretary Wilbur Ross could be the next member of the Trump administration on the chopping block, according to reports on Friday.
The 80-year old billionaire has invoked the ire of the President in the past despite being a supporter of controversial tariffs on trade partners and Trump has already shown willingness for a post-midterm cleanse of his team by sacking attorney general Jeff Sessions.
Small Business Administration chief Linda McMahon appears to be the frontrunner to replace Ross and has made clear she is interested in the position and would accept it if it is offered, according to a source cited by Politico, who is familiar with the conversations.
McMahon, who is understood to favour free trade and is less keen on tariffs than her potential predecessor, is seen as likely to steer the administration away from protectionist economics.
However, her ascension to the role may be dependent on the gusto with which the newly Democrat-dominated House of Representatives opts to investigate unanswered questions about Ross' finances.
Ross has courted his share of controversy during his tenure, with notable slip-ups, including his failure to disclose links to Russian interests in confirmation hearings, failure to divest financial holdings despite a November 2017 promise to the office of government ethics as well as facing accusations that he shorted stocks with insider knowledge after taking his role in the administration.
These myriad accusations, and numerous others, led Joe Nocera to write in Bloomberg that Ross may be "Trump's most corrupt cabinet member".