Volkswagen and Uber partner with NVIDIA for self-driving vehicles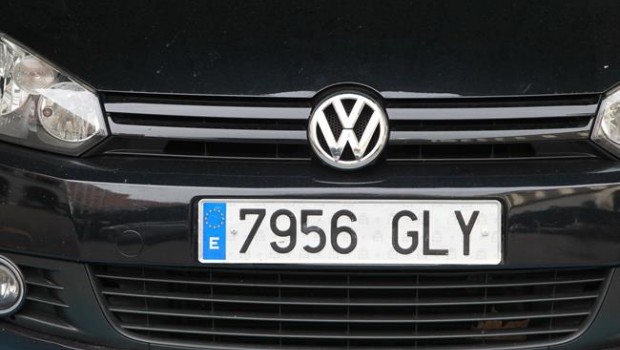 Volkswagen and Uber will introduce NVIDIA tech in their vehicles to create artificially intelligent self-driving cars and trucks.
Volkswagen plan to introduce NVIDIA DRIVE IX platform in their vehicles to achieve an intelligent car with new cockpit experiences and an improvement in safety.
The technology would allow facial recognition to automatically unlock the vehicle, surround perception to warn the driver of potential dangers, gesture recognition for user controls, language understanding for a flawless voice control and gaze tracking to avoid driver distractions.
At the 2018 Consumer Electronics Show in Las Vegas, Volkswagen CEO Herbert Diess and NVIDIA founder and CEO Jensen Huang discussed those innovations on stage.
They revealed their plans to bring back the iconic VW MicroBus run with electricity and infused with artificial intelligence technology for the cockpit and self-driving.
Diess said: "Autonomous driving, zero-emission mobility and digital networking are virtually impossible without advances in AI and deep learning. Combining the imagination of Volkswagen with NVIDIA, the leader in AI technology, enables us to take a big step into the future."
For his part, Huang chipped in saying: "In just a few years, every new vehicle will be expected to have AI assistants for voice, gesture and facial recognition as well as augmented reality, Volkswagen's work with NVIDIA DRIVE IX technology will make that a reality.
"Together, we are building a new generation of cars that are safer, more enjoyable to ride in than anything that has come before, and accessible to everyone."
Rival Uber had also selected NVIDIA's technology for its fleet of self-driving vehicles. At the same edition of the CES, Huang said that Uber Advanced Technologies Group's fleets of self-driving cars and trucks running with artificial intelligence count used NVIDIA tech.
"The future of transportation will be transformed by mobility services. Convenient, affordable mobility-as-a-service will reshape cities and society, and help support the billion-person increase in the world's population over the next decade," Huang said.
"Autonomous vehicles are the critical technology to making mobility services pervasive. We're thrilled to be working with Uber to realize this vision," he added.
Uber had been working on driver-less technologies for years, launching its first city trials in 2015, in Pittsburgh. The self-driving Ubers have already completed more than 50,000 passenger trials, racking up more than 2m autonomous miles in the process.
Eric Meyhofer, the head of Uber Advanced Technologies Group said: "Developing safe, reliable autonomous vehicles requires sophisticated AI software and a high-performance GPU computing engine in the vehicle. NVIDIA is a key technology provider to Uber as we bring scalable self-driving cars and trucks to market."