Netflix shares plummet on warning of weaker growth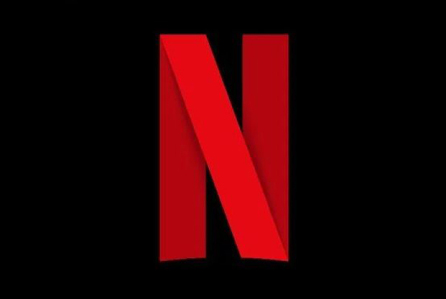 Shares in Netflix plunged 20% in pre-market trading on Friday, after the streaming giant warned that subscriber growth would slow this year.
In an update published after market close on Thursday, Netflix reported fourth-quarter earnings ahead of forecasts, with revenues up 16% year-on-year at $7.7bn, while net income rose to $607m from $542m a year previously.
Diluted earnings per share were $1.33 for the quarter, compared to $1.19 in the last three months of 2020.
But the US firm also warned that it expected to add just 2.5m subscribers in the first quarter of the current year, a significant slide on the 4.0m added in same period in 2021. Analysts forecasts for the current quarter had ranged from 4.0m to 5.9m
Netflix said the guidance reflected "a more back-end weighted content slate", with popular shows such as season two of Bridgerton not launching until the end of the period.
But it also acknowledged: "While retention and engagement remain healthy, acquisition growth has not yet re-accelerated to pre-Covid levels. We think this may be due several factors, including the ongoing Covid overhang and macro-economic hardship seen in several parts of the world like Latin America."
Danni Hewson, financial analyst at AJ Bell, said the forecast slowdown in subscriber numbers "drags earnings expectations and puts a question market over Netflix's goal to be cash flow positive every year from 2022.
"Netflix spends a massive amount of money on content to attract and keep viewers, so essentially as soon as those subscription payments come in, they're out of the door again to pay for big TV and film productions.
"The pandemic brought forward a lot of subscriber growth, so Netflix must now face the reality that earnings growth is becoming more dependent on regularly rising prices, not simply Hoovering up millions of more subscribers every month."
Walid Koudmani, market analyst at XTB, said: "While the company referred to increased competition as a major cause of this uncertainty, rising prices of plans may also be deterring some customers who now have access to a wide range of streaming services, including Disney+ and HBO Max. [Netflix] could be set to begin Friday trading in the $400 area, the lowest level since May 2020."
The stock closed on Nasdaq at $508.25 on Thursday. The pre-trading fall on Friday wiped out most of its remaining pandemic-fuelled gains from 2020.
Netflix is one of a number of companies that saw demand surge during the pandemic, when people were required to work from home and traditional entertainment venues such as cinemas were closed.
The firm added 37m subscribers in 2020, but on Thursday it reported an increase of just 18m for 2021. In the last three months it acquired 8.3m, below its target of 8.5m.
Netflix has around 222m paid subscribers in total.
Full year revenues rose 16% to $30bn, while operating income was ahead 35% at $6.2bn.
Netflix told shareholders: "Even in a world of uncertainty and increasing competition, we're optimistic about our long-term prospects as streaming supplants linear entertainment around the world."