Michelin cheers auto investors with upbeat outlook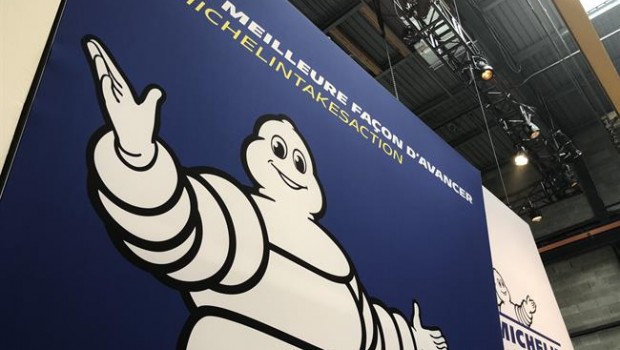 Shares in the auto sector revved higher as France's Michelin posted a forecast-beating set of results and pledged further growth in 2019.
The tyre maker said full-year operating income had risen 11% at constant exchange rates to reach €2.8bn, slightly ahead of most analyst forecasts, despite "a challenging environment". Structural free cash flow was €1.27bn.
Sales rose 4.1% to €22bn, while volumes were ahead 0.9%. Michelin said volumes had fallen in the first quarter before improving over the rest of year, "in markets heavily disrupted by the contraction in demand in the original equipment passenger car tire segment and in China".
But it remained positive about its performance in the current year, noting that it expected "sustained growth in segment operating income, even before the additional contribution from acquisitions". It flagged up various concerns, including a likely "mixed" performance in the passenger car and light truck tire markets, but despite that said segment operating income would still exceed the 2018 figure at constant exchange rates.
Investors were buoyed by the update, and sent the shares 11% higher by 11am GMT to €101. The European automobiles & parts index was up 2.4%.
Jean-Dominique Senard, chief executive, said: "In 2018, in a difficult economic environment, Michelin demonstrated its ability increase operating income and sustain the improvements in structural free cash flow achieved in recent years.
"This year also saw faster deployment of the group's strategy, with the acquisitions of Fenner and Camso, and the crease of the TBC wholesaling joint venture in the US. These transactions have strengthened the group in key markets and provided new opportunities to create value."