Investor appetite for IPOs boosts Uber as demand for shares outstrips supply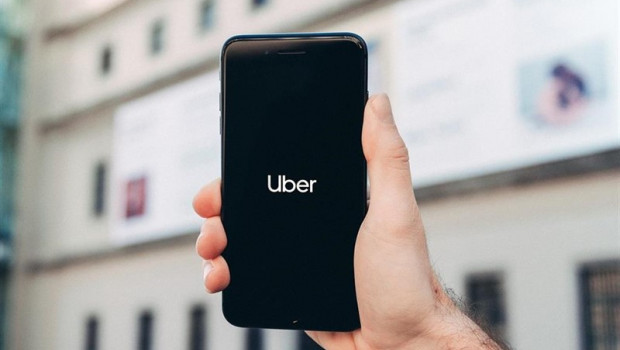 Uber's $90bn initial public offering is already oversubscribed, according to unnamed sources, further underpinning investor faith in the loss-making ride-hailing service and possibly also reflecting the buoyant mood of late in global capital markets.
Uber, the world's largest taxi-hailing app, announced its long-anticipated IPO at the end of April and is now on an investor roadshow. It wants to raise as much as $9bn from its debut, which would value it at around $90bn.
Some investors are concerned there is no obvious path to profitability. Uber itself conceded in its IPO filing that it might never make a profit, and laid out various risks, including increased regulation and the cost of paying local minimum wages.
Uber posted an estimated net loss of $1.07bn on revenue of $3.07bn for the first quarter, according to Bloomberg, with revenue growth slowing year-on-year.
Yet the San Francisco-based company has already received demand for all of the shares offered in the float, according to reports, just days after it begun marketing the sale.
Bloomberg cited unnamed sources, who said demand was currently focused on the lower end of Uber's targeted share price of between $44 and $50. However, they added that could shift as talks with investors continue. The roadshow has already visited London and is now touring US cities.
Reuters also cited anonymous sources claiming demand was outstripping demand.
Uber declined to comment, according to Bloomberg and Reuters.
Uber is one of several IPOs to generate huge interest this year, as market conditions improve following a rocky end to 2018. Image sharing website Pinterest and Zoom, a cloud-based video conferencing specialist, debuted above their float price last month, while Lyft, a smaller loss-making rival to Uber, raised more than $2bn in its IPO.
Lyft's stock initially spiked but in a cautionary note, the shares then fell well below the $72 offer price. Pinterest adopted a more conservative, lower-than-expected IPO price and its shares are now trading around $31 following a debut at $24.
If Uber achieves its valuation, it will be the largest debut by a US technology company since Facebook in 2012. Other upcoming big ticket IPOs this year include WeWork, the office provider.