Foxconn surprises as revenues tumble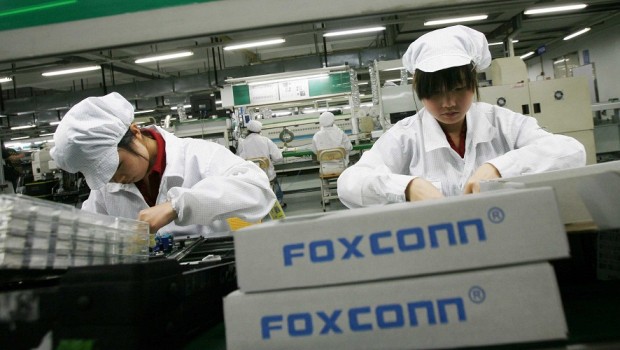 Taiwan's Foxconn, the world's largest contract manufacturer and a key Apple supplier, has reported a heavier-than-expected slide in quarterly profits.
Revenues for the first three months of 2019 at the Taipei-listed company tumbled 42%, to New Taiwan $1.05trn, while net profits were nearly 18% lower at NT$19.82bn, below analyst expectations.
Pre-tax income fell 59% on the previous quarter to NT$30.5bn, although that was a 2% improvement on the same period a year earlier.
Foxconn, formerly known as Hon Hai Precision Industry, did not elaborate on the results.
Earlier this month, Apple reported falling sales of iPhones. In the three months to March, global sales of the iPhone, by far Apple's biggest revenue generator, were $31bn, down on the $37.6bn reported a year earlier.
Apple did, however, confirm sales had improved towards the end of the quarter, as price cuts helped lagging demand, especially in China.
Foxconn chairman and founder Terry Gou has announced he plans to run for the presidency of Taiwan in 2020.
Shares in Foxconn were down 1% at 1300 BST.