Amazon acquires MGM for $8.45bn, ramps up competition in streaming war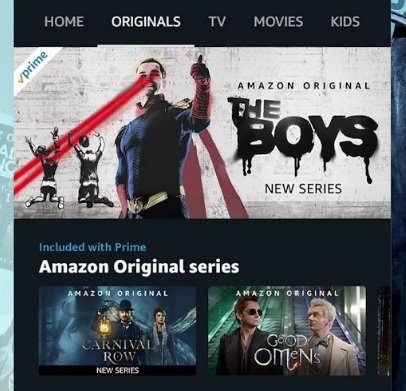 Amazon announced on Wednesday it would be purchasing MGM studios for $8.45bn to access its library of films and TV shows in a move to ramp up competition with streaming rivals.
The deal is designed to help its Amazon Prime Video service compete with other streaming platforms such as Netflix and Disney+ by keeping customers engaged and paying an annual subscription.
It is also part of a strategy to move from art-house movies to content with wider appeal for viewers. The MGM acquisition, which will grant it the rights to James Bond and other well known franchises, will accelerate the move.
"The real financial value behind this deal is the treasure trove of (intellectual property) in the deep catalog that we plan to reimagine and develop together with MGM's talented team. It's very exciting and provides so many opportunities for high-quality storytelling," said Mike Hopkins, senior vice president of Prime Video and Amazon Studios.
Amazon has also shifted to streaming live sports recently and has picked up lucrative licenses to stream games.
The tech giant signed a long-term deal with the National Football League that was estimated to cost about $1bn per year.
The acquisition is Amazon's second-biggest after Whole Foods Market, which it bought for $13.7bn in 2017.
MGM started a formal sale process in December, when it was estimated to be worth about $5.5bn.
"Amazon shares were mildly higher as the company confirmed it is acquiring MGM for $8.45bn. Like just about any big Amazon deal, on the face of things this looks like bad news for competitors, all else being equal," said Neil Wilson, chief market analyst at Markets.com.
Nevertheless, Wilson went on to add: "We are seeing significant consolidation in the streaming space that acknowledges the requirement for scale in order to survive – only last week AT&T spun off Warner Media to merge with Discovery. A major deal but hardly transformational for Amazon."