Alphabet's market cap hits one trillion dollars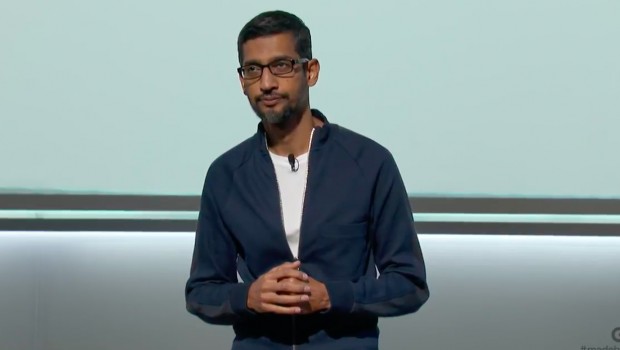 Google's parent company Alphabet became a trillion-dollar company on Thursday for the first time, the fourth US firm to reach that milestone.
Continuing in Microsoft, Apple and Amazon's steps, it's market value surpassed the $1.0trn mark in the final minutes of trading on Thursday night, with the company's shares closing at a record high of $1,450.16.
Apple and Microsoft were still valued at more than a trillion dollars while Amazon had since fallen back below that level.
Alphabet recently appointed Sundar Pichai as its chief executive officer, a move that was well received by analysts.
Pichai was previously the CEO of Google, overseeing all the company's core businesses which were responsible for genertaing substantially all of the technology giant's revenue and profits.
Another reason for optimism among analysts was the growth of the company's Cloud business, which — while still far behind the leader Amazon and runner-up Microsoft — doubled its revenue run rate from $1.0bn to $2.0bn per quarter between February 2018 and July 2019.
Google's value had advanced steadily since its inception, as it tightened its grip on the search market, boosted its advertising revenues from web searches and its YouTube unit, afterwards moving on to create and grown its Android mobile operating system and launching a series of smart-tech products including Google Home and Google Assistant.