Director dealings: Zenith founder and CEO ups stake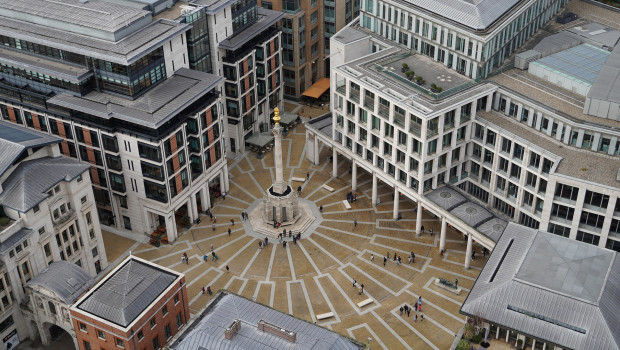 Zenith Energy revealed on Friday that chief executive Andrea Cattaneo had purchased seven million ordinary shares in the energy production and exploration company.
Cattaneo, who founded Zenith back in 2007, acquired the shares on Tuesday at an average price of 2.08p each, for a total value of £145,530.
Following the purchase, Cattaneo was interested in a total of 41.15m common shares in the company, representing 9.12% of Zenith's total issued and outstanding common share capital.
As of 1640 GMT, Zenith shares were down 4.44% at 2.15p.
Top Director Buys
Zenith Energy Ltd.com Shs Npv (di) (ZEN)
Director name: Cattaneo,Andrea
Amount purchased: 7,000,000 @ 2.08p
Value: £145,530.00

Symphony International Holdings Ltd. (SIHL)
Director name: Chandiramani,Sunil
Amount purchased: 48,081 @ $0.60
Value: $28,848.60

Zenith Energy Ltd.com Shs Npv (di) (ZEN)
Director name: Cattaneo,Andrea
Amount purchased: 1,000,000 @ 2.37p
Value: £23,700.00

Finsbury Growth & Income Trust (FGT)
Director name: Kelly,Sandra
Amount purchased: 2,248 @ 889.30p
Value: £19,991.46

Crystal Amber Fund Ltd. (CRS)
Director name: Hervouet,Frederic
Amount purchased: 7,500 @ 134.48p
Value: £10,086.37

Johnson Matthey (JMAT)
Director name: MacLeod,Robert
Amount purchased: 15 @ 2,919.77p
Value: £437.97

Johnson Matthey (JMAT)
Director name: Manz,Anna
Amount purchased: 12 @ 2,919.77p
Value: £350.37

Johnson Matthey (JMAT)
Director name: Walker,John
Amount purchased: 12 @ 2,919.77p
Value: £350.37

Johnson Matthey (JMAT)
Director name: Farrant,Simon
Amount purchased: 12 @ 2,919.77p
Value: £350.37

Severfield (SFR)
Director name: Dunsmore,Alan
Amount purchased: 146 @ 85.52p
Value: £124.86

Victrex Plc (VCT)
Director name: Court ,Martin
Amount purchased: 5 @ 2,440.00p
Value: £122.00


Top Director Sells
Proton Motor Power Systems (PPS)
Director name: Nahab,Faiz Francois
Amount sold: 174,485 @ 0.31
Value: 47,381.18

Proton Motor Power Systems (PPS)
Director name: Nahab,Faiz Francois
Amount sold: 148,515 @ 0.31
Value: 40,329.06

Proton Motor Power Systems (PPS)
Director name: Nahab,Faiz Francois
Amount sold: 96,084 @ 32.00p
Value: £30,746.88

Zenith Energy Ltd.com Shs Npv (di) (ZEN)
Director name: Cattaneo,Andrea
Amount sold: 1,000,000 @ 2.35p
Value: £23,500.00

Proton Motor Power Systems (PPS)
Director name: Nahab,Faiz Francois
Amount sold: 89,900 @ 26.00p
Value: £23,374.00

Proton Motor Power Systems (PPS)
Director name: Nahab,Faiz Francois
Amount sold: 50,000 @ 26.00p
Value: £13,000.00

Proton Motor Power Systems (PPS)
Director name: Nahab,Faiz Francois
Amount sold: 40,000 @ 26.00p
Value: £10,400.00