Director dealings: Tandem chairman offloads 15,000 shares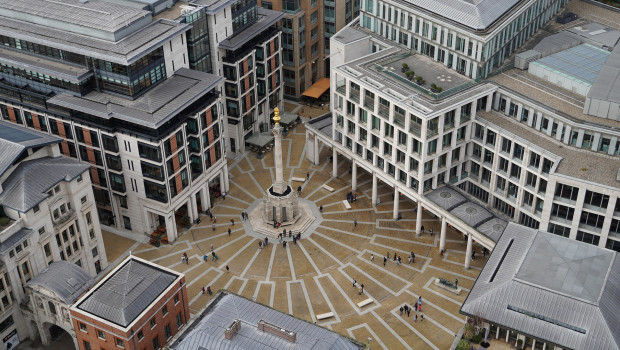 Tandem Group revealed on Friday that chairman Stephen Grant had disposed of 15,000 ordinary shares in the AIM-listed sports and leisure products retailer.
Grant, who was the group's chief executive between 2010 and 2020, sold the shares on Thursday at an average price of 600.0p each, for a total value of £90,000.
Earlier in June, Tandem Group said that trading had "remained robust" since February albeit against a much stronger prior year comparative, with group-wide revenues up 24% year-on-year.
Tandem said business-to-business revenues between in the five months ended 31 May from its sports, leisure and toy ranges were approximately 32% higher of year-on-year, driven by increased FOB national retailer business and growth in its own-brand products being materially ahead of the prior year.
As of 1615 BST, Tandem shares were untraded at 610.0p.
Top Director Buys
Tullow Oil (TLW)
Director name: Ingram,Mitch
Amount purchased: 50,000 @ 59.22p
Value: £29,610.00

Vistry Group (VTY)
Director name: Steel,Ashley
Amount purchased: 1,426 @ 1,255.31p
Value: £17,900.72

Vistry Group (VTY)
Director name: Steel,Ashley
Amount purchased: 552 @ 1,259.01p
Value: £6,949.74

Vertu Motors (VTU)
Director name: Crane,David
Amount purchased: 3,913 @ 46.00p
Value: £1,799.98

Vertu Motors (VTU)
Director name: Harrison,Ian
Amount purchased: 3,913 @ 46.00p
Value: £1,799.98

Vertu Motors (VTU)
Director name: Forrester,Robert
Amount purchased: 3,913 @ 46.00p
Value: £1,799.98

Vertu Motors (VTU)
Director name: Anderson,Karen
Amount purchased: 3,913 @ 46.00p
Value: £1,799.98

Allianz Technology Trust (ATT)
Director name: Patel,Neeta
Amount purchased: 184 @ 268.63p
Value: £494.28

Travis Perkins (TPK)
Director name: Roberts,Nick
Amount purchased: 9 @ 1,676.72p
Value: £150.90

Firstgroup (FGP)
Director name: Mangold,Ryan
Amount purchased: 184 @ 81.59p
Value: £150.13

Escape Hunt (ESC)
Director name: Harpham,Richard
Amount purchased: 391 @ 38.35p
Value: £149.95

Escape Hunt (ESC)
Director name: Bird,Graham
Amount purchased: 391 @ 38.35p
Value: £149.95

Sabre Insurance Group (SBRE)
Director name: Carter,Geoffrey Richard
Amount purchased: 57 @ 262.00p
Value: £149.34

Charles Stanley Group (CAY)
Director name: Coutts,Ben Money
Amount purchased: 42 @ 355.00p
Value: £149.10

Charles Stanley Group (CAY)
Director name: Abberley,Paul
Amount purchased: 42 @ 355.00p
Value: £149.10

Oxford Instruments (OXIG)
Director name: Hill,Gavin
Amount purchased: 7 @ 2,080.00p
Value: £145.60

Oxford Instruments (OXIG)
Director name: Barkshire,Ian
Amount purchased: 7 @ 2,080.00p
Value: £145.60

Unilever (ULVR)
Director name: Pitkethly,Graeme
Amount purchased: 3 @ 4,271.00p
Value: £128.13

Cls Holdings (CLI)
Director name: Kirkman ,Andrew
Amount purchased: 58 @ 2.50p
Value: £1.45

Cls Holdings (CLI)
Director name: Widlund,Fredrik
Amount purchased: 57 @ 2.50p
Value: £1.43


Top Director Sells
Tandem Group (TND)
Director name: Grant,Stephen
Amount sold: 15,000 @ 600.00p
Value: £90,000.00