Director dealings: Summerway Capital chairman lowers stake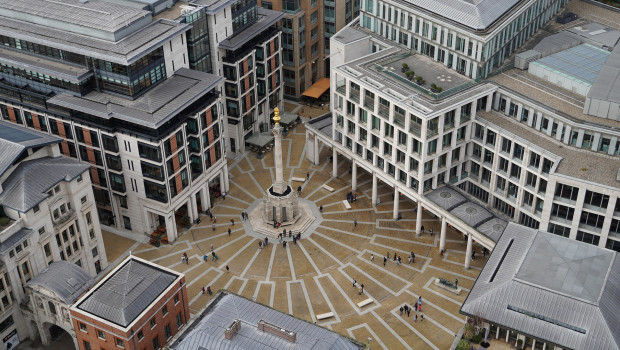 Summerway Capital said on Friday that chairman Vinodka Murria had sold 1.0m ordinary shares in the AIM-listed investment firm.
Murria, the founder and former CEO of Advanced Computer Software, disposed of the shares at an average price of 165.0p each, for a total value of £1.64m.
Following the transaction, Murria's total beneficial interest in Summerway's total issued share capital.
As of 1630 BST, Summerway shares were down 16.98% at 220.0p.
Top Director Buys
Glaxosmithkline (GSK)
Director name: Barron ,Hal
Amount purchased: 2,568 @ $18.03
Value: $38,182.27

Cqs New City High Yield Fund Limited (NCYF)
Director name: Hitch,Caroline
Amount purchased: 40,000 @ 52.01p
Value: £20,802.40

Ms International (MSI)
Director name: Bell,Michael J
Amount purchased: 12,288 @ 162.70p
Value: £19,992.58

Impax Asset Management Group (IPX)
Director name: Simm,Ian
Amount purchased: 1,500 @ 854.00p
Value: £12,810.00

Aberdeen Standard Equity Income Trust (ASEI)
Director name: Hitch,Caroline
Amount purchased: 2,900 @ 348.60p
Value: £10,109.40

Active Energy Group (AEG)
Director name: Leahy,James Gerald
Amount purchased: 1,000,000 @ 0.87p
Value: £8,675.00

Jupiter Emerging & Frontier Income Trust Red (JEFI)
Director name: Moakes,Nicholas
Amount purchased: 4,809 @ 103.96p
Value: £4,999.68

Oriole Resources (ORR)
Director name: Livesey,Tim
Amount purchased: 623,506 @ 0.80p
Value: £4,988.05

Mj Gleeson (GLE)
Director name: Allanson ,Stefan
Amount purchased: 24 @ 839.00p
Value: £201.36

Mj Gleeson (GLE)
Director name: Thomson,James
Amount purchased: 24 @ 839.00p
Value: £201.36

Lsl Property Services (LSL)
Director name: Buck,Helen
Amount purchased: 49 @ 311.00p
Value: £152.39

Sse (SSE)
Director name: Alexander,Gregor
Amount purchased: 10 @ 1,515.60p
Value: £151.56

Charles Stanley Group (CAY)
Director name: Coutts,Ben Money
Amount purchased: 50 @ 302.20p
Value: £151.10

Taylor Wimpey (TW.)
Director name: Redfern,Pete
Amount purchased: 81 @ 186.20p
Value: £150.82

Softcat (SCT)
Director name: Watt,Graeme
Amount purchased: 8 @ 1,873.00p
Value: £149.84

Softcat (SCT)
Director name: Charlton,Graham
Amount purchased: 8 @ 1,873.00p
Value: £149.84

Lsl Property Services (LSL)
Director name: Castleton ,Adam
Amount purchased: 48 @ 311.00p
Value: £149.28

The Panoply Holdings (TPX)
Director name: Rigby,Oliver James
Amount purchased: 57 @ 260.00p
Value: £148.20

The Panoply Holdings (TPX)
Director name: Gandhi,Neal Narendra
Amount purchased: 57 @ 260.00p
Value: £148.20

Charles Stanley Group (CAY)
Director name: Abberley,Paul
Amount purchased: 49 @ 302.20p
Value: £148.08

Sse (SSE)
Director name: Phillips-Davies,Alistair
Amount purchased: 8 @ 1,515.60p
Value: £121.25

Sse (SSE)
Director name: Pibworth ,Martin
Amount purchased: 3 @ 1,515.60p
Value: £45.47


Top Director Sells
G4s (GFS)
Director name: Almanza,Ashley
Amount sold: 2,366,187 @ 245.00p
Value: £5,797,158.26

Summerway Capital (SWC)
Director name: Murria,Vinodka
Amount sold: 1,000,000 @ 165.00p
Value: £1,649,999.98

G4s (GFS)
Director name: Weller,Tim
Amount sold: 630,944 @ 245.00p
Value: £1,545,812.83

G4s (GFS)
Director name: Connolly,John
Amount sold: 611,642 @ 245.00p
Value: £1,498,522.93

Balfour Beatty (BBY)
Director name: Quinn,Leo
Amount sold: 105,335 @ 301.91p
Value: £318,013.00

Balfour Beatty (BBY)
Director name: Harrison,Philip
Amount sold: 52,125 @ 301.91p
Value: £157,368.66

Braveheart Investment Group (BRH)
Director name: Hallam ,Vivian David
Amount sold: 150,000 @ 76.42p
Value: £114,630.00

G4s (GFS)
Director name: Ramsay,John
Amount sold: 38,000 @ 245.00p
Value: £93,100.00

Braveheart Investment Group (BRH)
Director name: Hallam ,Vivian David
Amount sold: 50,000 @ 75.00p
Value: £37,500.00

G4s (GFS)
Director name: Mogford,Steven L
Amount sold: 10,000 @ 245.00p
Value: £24,500.00

Ms International (MSI)
Director name: Bell,Michael J
Amount sold: 12,450 @ 162.50p
Value: £20,231.25

Impax Asset Management Group (IPX)
Director name: Simm,Ian
Amount sold: 1,500 @ 852.00p
Value: £12,780.00