Director dealings: Spouse of Cairn Homes co-founder makes share purchase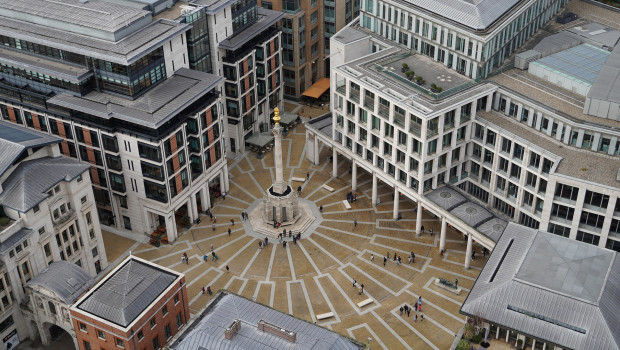 Cairn Homes said on Friday that Deirdre McIntosh, spouse of co-founder Alan McIntosh, had acquired 32.89m ordinary shares in the London-listed housebuilder.
Macintosh purchased the shares on Wednesday at an average price of 85.00p each, for a total value of £31.03m.
Back in March, Cairn posted a rise in annual profit as sales and average selling prices increased amid "strong" demand.
The Irish housebuilder said it had seen a "positive" start to the Spring 2020 selling season, with strong levels of demand across its selling sites. It expects to achieve 1,250 to 1,300 sales completions in 2020 and is targeting a gross margin of around 20%
As of 1630 BST, Cairn shares were up 2.29% at €0.85 each.
Top Director Buys
Cairn Homes (CRN)
Director name: McIntosh,Alan
Amount purchased: 32,897,956 @ 85.00p
Value: £31,039,222.36

Chaarat Gold Holdings Ltd. (di) (CGH)
Director name: Andersson,Martin
Amount purchased: 7,500,000 @ 28.00p
Value: £2,100,000.01

Oxford Biomedica (OXB)
Director name: Diggle ,Martin
Amount purchased: 25,000 @ 780.00p
Value: £195,000.00

Oakley Capital Investments Ltd. (di) (OCI)
Director name: Beck,Fiona
Amount purchased: 11,600 @ 256.00p
Value: £29,696.00

Bigblu Broadband (BBB)
Director name: Waters ,Francis (Frank) Vincent
Amount purchased: 10,310 @ 97.00p
Value: £10,000.70

Stagecoach Group (SGC)
Director name: O'Toole,Ray
Amount purchased: 3,000 @ 41.81p
Value: £1,254.26


Top Director Sells
Gamesys Group (GYS)
Director name: Goulden,Neil G
Amount sold: 85,000 @ 1,191.63p
Value: £1,012,885.48

Liontrust Asset Management (LIO)
Director name: Abrol,Vinay Kumar
Amount sold: 66,250 @ 1,230.00p
Value: £814,875.01

Liontrust Asset Management (LIO)
Director name: Ions,John Stephen
Amount sold: 66,250 @ 1,230.00p
Value: £814,875.01