Director dealings: Maintel chairman boosts stake with hefty purchase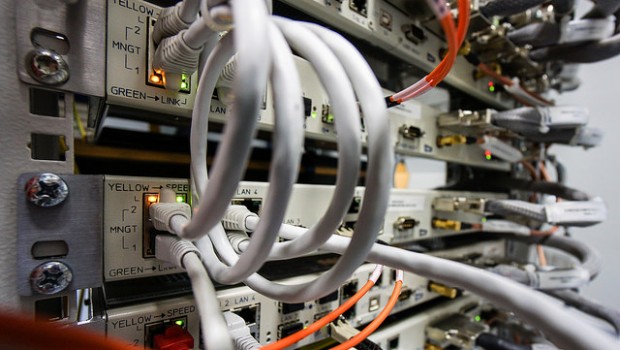 Maintel's non-executive chairman picked up a large batch of shares in the cloud and managed services outfit.
According to the firm, on 8 January John Booth purchased 80,000 shares at 305.0p apiece for a total transaction amount of £244,000.
The transaction boosted his stake in the outfit to roughly 24.4%.
Top Director Buys
Maintel Holdings (MAI)
Director name: Booth,John
Amount purchased: 80,000 @ 305.00p
Value: £244,000.00

Glaxosmithkline (GSK)
Director name: Barron ,Hal
Amount purchased: 2,169 @ $19.03
Value: $34,045.45

Hansa Investment Company Limited 'a' Non Vtg (di) (HANA)
Director name: Salomon,William
Amount purchased: 15,423 @ 212.34p
Value: £32,749.58

Enquest (ENQ)
Director name: Khan,Farina
Amount purchased: 200,000 @ 13.50p
Value: £27,000.00

Hiscox Limited (di) (HSX)
Director name: Keogh,Colin D
Amount purchased: 1,404 @ 983.46p
Value: £13,807.78

Malvern International (MLVN)
Director name: Mace,Richard Christopher
Amount purchased: 6,600,000 @ 0.16p
Value: £10,560.00

Malvern International (MLVN)
Director name: Elliott ,Mark Westcombe
Amount purchased: 6,250,000 @ 0.16p
Value: £10,000.00

Diageo (DGE)
Director name: Ferrán,Javier
Amount purchased: 277 @ 2,984.00p
Value: £8,265.68

Glaxosmithkline (GSK)
Director name: Barron ,Hal
Amount purchased: 388 @ $19.03
Value: $6,090.20

Cmc Markets (CMCX)
Director name: Marshall,Euan
Amount purchased: 72 @ 411.00p
Value: £295.92

Cmc Markets (CMCX)
Director name: Fineberg,David
Amount purchased: 72 @ 411.00p
Value: £295.92

Nexus Infrastructure (NEXS)
Director name: Martin,Alan
Amount purchased: 119 @ 169.00p
Value: £201.11

Nexus Infrastructure (NEXS)
Director name: Hillman,Dawn
Amount purchased: 118 @ 169.00p
Value: £199.42

Nexus Infrastructure (NEXS)
Director name: Sweeney,Charles
Amount purchased: 118 @ 169.00p
Value: £199.42

Prudential (PRU)
Director name: FitzPatrick,Mark
Amount purchased: 13 @ 1,447.50p
Value: £188.18

Prudential (PRU)
Director name: Wells,Mike
Amount purchased: 12 @ 1,447.50p
Value: £173.70

Softcat (SCT)
Director name: Watt,Graeme
Amount purchased: 10 @ 1,545.00p
Value: £154.50

Mondi (MNDI)
Director name: King,Andrew
Amount purchased: 8 @ 1,891.76p
Value: £151.34

Cls Holdings (CLI)
Director name: Widlund,Fredrik
Amount purchased: 69 @ 218.00p
Value: £150.42

Cls Holdings (CLI)
Director name: Kirkman ,Andrew
Amount purchased: 69 @ 218.00p
Value: £150.42

Taylor Wimpey (TW.)
Director name: Redfern,Pete
Amount purchased: 91 @ 164.95p
Value: £150.10

Taylor Wimpey (TW.)
Director name: Daly,Jennie
Amount purchased: 91 @ 164.95p
Value: £150.10

Taylor Wimpey (TW.)
Director name: Carney,Chris
Amount purchased: 91 @ 164.95p
Value: £150.10

Barr (a.g.) (BAG)
Director name: Kemp,Jonathan David
Amount purchased: 29 @ 517.50p
Value: £150.08

Barr (a.g.) (BAG)
Director name: Lorimer,Stuart
Amount purchased: 29 @ 517.50p
Value: £150.08

Barr (a.g.) (BAG)
Director name: White,Roger Alexander
Amount purchased: 29 @ 517.50p
Value: £150.08

Diageo (DGE)
Director name: Mikells,Kathryn
Amount purchased: 5 @ 2,985.00p
Value: £149.25

Mitchells & Butlers (MAB)
Director name: Urban,Phil
Amount purchased: 59 @ 235.81p
Value: £139.13

Softcat (SCT)
Director name: Charlton,Graham
Amount purchased: 9 @ 1,545.00p
Value: £139.05

Mitchells & Butlers (MAB)
Director name: Jones,Timothy (Tim) Charles
Amount purchased: 58 @ 235.81p
Value: £136.77

Diageo (DGE)
Director name: Moriarty,Siobhán
Amount purchased: 4 @ 2,985.00p
Value: £119.40

Mitchells & Butlers (MAB)
Director name: McMahon,Greg
Amount purchased: 43 @ 235.81p
Value: £101.40


Top Director Sells
Latham (james) (LTHM)
Director name: Wright,Andrew George
Amount sold: 1,897 @ 925.00p
Value: £17,547.25

Latham (james) (LTHM)
Director name: Wright,Andrew George
Amount sold: 1,834 @ 925.00p
Value: £16,964.50