Director dealings: James Cropper chair ups stake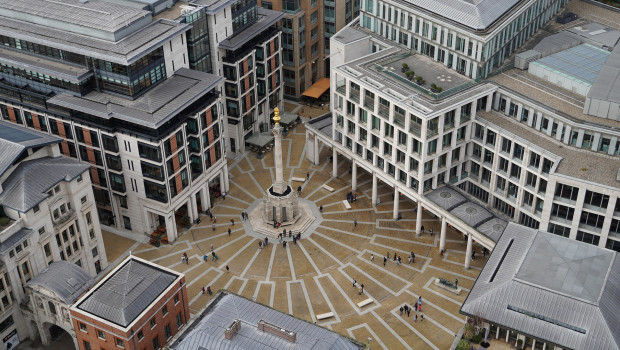 James Cropper chairman Mark Cropper purchased 29,440 ordinary shares in the AIM-listed firm on Thursday.
Cropper, the great great great grandson of the company's founder who joined the board back in 2006, acquired the shares at an average price 1,070p, for a total value of £315,007.99.
The group's chair now has a beneficial shareholding in Cropper of 1.78m ordinary shares, equivalent to 18.7% of its issued share capital.
The advanced materials and paper products group warned investors back in January that further headwinds were set to come in the wake of rising pulp costs.
As of 1640 GMT, Cropper shares had slipped 6.60% to 990p.
Top Director Buys
Cropper (james) (CRPR)
Director name: Cropper,Mark A J
Amount purchased: 29,440 @ 1,070.00p
Value: £315,007.99

Sage Group (SGE)
Director name: Howell,Jonathan
Amount purchased: 44,000 @ 591.00p
Value: £260,039.99

Transgloble Energy Corporation Npv (di) (TGL)
Director name: Cook,David Bruce
Amount purchased: 17,500 @ $2.12
Value: $29,915.12

Rio Tinto (RIO)
Director name: L'Estrange ,Michael
Amount purchased: 500 @ $73.46
Value: $21,548.85

Challenger Acquisitions Limited (CHAL)
Director name: Gustafson,Mark
Amount purchased: 3,000,000 @ 0.09p
Value: £2,550.00

Challenger Acquisitions Limited (CHAL)
Director name: Gustafson,Mark
Amount purchased: 3,000,000 @ 0.07p
Value: £1,950.00

Ultra Electronics Holdings (ULE)
Director name: Sharma,Ami
Amount purchased: 11 @ 1,451.00p
Value: £159.61

Ultra Electronics Holdings (ULE)
Director name: Pryce,Simon
Amount purchased: 10 @ 1,451.00p
Value: £145.10


Top Director Sells
Bunzl (BNZL)
Director name: Larmon,Patrick
Amount sold: 37,639 @ 2,371.00p
Value: £892,420.66

Bunzl (BNZL)
Director name: Larmon,Patrick
Amount sold: 33,300 @ 2,371.00p
Value: £789,542.97