Director dealings: Hostmore non-exec buys half a million shares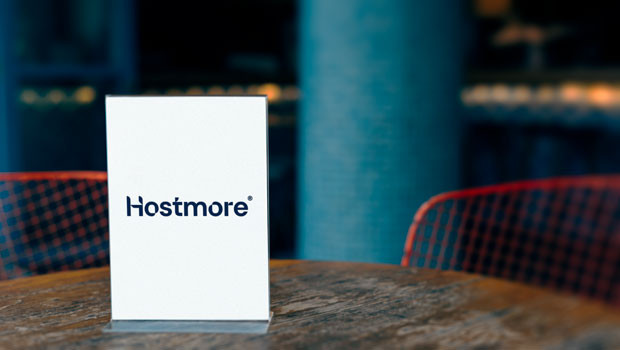 Hostmore shares were in the red on Monday afternoon, after it disclosed two purchases made by a non-executive director.
The company, which operates the TGI Fridays and 63rd+1st restaurant brands in the UK, said Stephen Welker bought 500,000 shares on 22 September, and another 312,500 on 23 September.
His single transaction on 22 September saw him spend £82,915.50 at a share price of 16.58p each.
On 23 September, Welker made the purchases in two tranches, with the first being for 250,000 shares at 16.58p apiece for a total value of £42,457.75.
The second tranche saw him buy 62,500 shares for 16.7p each, for a value of £10,437.50.
Following the purchase, Hostmore said Welker held a total of 4,045,850 shares, of which 189,268 shares were held in his own name and 3,856,582 shares were held by Beechenbrook Holdings LLC, of which Welker is the sole owner.
At 1422 BST, shares in Hostmore were down 0.77% at 16.77p.
Reporting by Josh White at Sharecast.com.
Top Director Buys
Hostmore (MORE)
Director name: Welker ,Stephen
Amount purchased: 500,000 @ 16.58p
Value: £82,915.50

Hostmore (MORE)
Director name: Welker ,Stephen
Amount purchased: 250,000 @ 16.58p
Value: £41,457.75

888 Holdings (di) (888)
Director name: Mendelsohn,Jonathan (Jon)
Amount purchased: 28,015 @ 117.70p
Value: £32,973.66

Cvs Group (CVSG)
Director name: Fairman,Richard
Amount purchased: 1,205 @ 1,658.54p
Value: £19,985.41

Cvs Group (CVSG)
Director name: Jacklin,Ben
Amount purchased: 1,228 @ 1,627.01p
Value: £19,979.68

Cvs Group (CVSG)
Director name: Jacklin,Ben
Amount purchased: 1,227 @ 1,628.28p
Value: £19,979.00

Centralnic Group (CNIC)
Director name: Royde ,Max
Amount purchased: 14,000 @ 115.93p
Value: £16,230.20

Cvs Group (CVSG)
Director name: Wilton,David
Amount purchased: 1,000 @ 1,618.53p
Value: £16,185.30

Centralnic Group (CNIC)
Director name: Royde ,Max
Amount purchased: 10,823 @ 117.52p
Value: £12,719.19

European Assets Trust (EAT)
Director name: Breuer,Martin
Amount purchased: 14,300 @ 83.00p
Value: £11,869.00

Centralnic Group (CNIC)
Director name: Royde ,Max
Amount purchased: 10,085 @ 117.36p
Value: £11,835.76

Chariot Limited (CHAR)
Director name: Hockey,Andrew R.
Amount purchased: 60,000 @ 18.44p
Value: £11,064.00

Hostmore (MORE)
Director name: Welker ,Stephen
Amount purchased: 62,500 @ 16.70p
Value: £10,437.50

Londonmetric Property (LMP)
Director name: Wilton,Rosalyn
Amount purchased: 5,432 @ 183.00p
Value: £9,940.56

Londonmetric Property (LMP)
Director name: Wilton,Rosalyn
Amount purchased: 5,663 @ 175.00p
Value: £9,910.25

Games Workshop Group (GAW)
Director name: Rountree,Kevin
Amount purchased: 111 @ 7,437.00p
Value: £8,255.07

Centrica (CNA)
Director name: Rudd ,Amber
Amount purchased: 2,508 @ 76.58p
Value: £1,920.71


Top Director Sells
Smith (ds) (SMDS)
Director name: Marsh ,Adrian
Amount sold: 38,493 @ 263.50p
Value: £101,429.05