Director dealings: Hardide co-founder lowers stake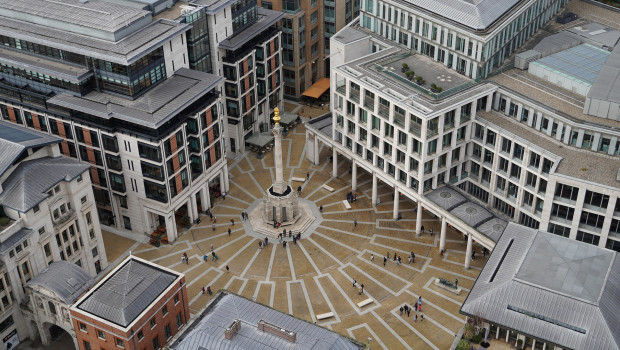 Hardide revealed on Tuesday that co-founder Yuri Zhuk had sold 208,775 ordinary shares in the AIM-listed coatings manufacturer.
Zhuk, who helped set up Hardide back in 2000, disposed of the shares at an average price of 63.0p each, for a total value of £131,528.25.
Following the Sale, Zhuk held a beneficial interest in 157,027 ordinary Hardide shares - representing approximately 0.3% of the issued share capital of the company.
As of 1635 GMT, Hardide shares were up 7.18% at 66.84p.
Top Director Buys
Symphony International Holdings Ltd. (SIHL)
Director name: Chandiramani,Sunil
Amount purchased: 187,626 @ $0.62
Value: $115,929.25

Symphony International Holdings Ltd. (SIHL)
Director name: Chandiramani,Sunil
Amount purchased: 12,561 @ $0.60
Value: $7,536.60

Homeserve (HSV)
Director name: Rusin,Tom
Amount purchased: 12 @ 1,338.00p
Value: £160.56

Pennon Group (PNN)
Director name: Loughlin,Christopher
Amount purchased: 14 @ 1,109.00p
Value: £155.26

Kier Group (KIE)
Director name: Raven ,Hugh
Amount purchased: 179 @ 84.00p
Value: £150.36

Homeserve (HSV)
Director name: Bower,David
Amount purchased: 11 @ 1,338.00p
Value: £147.18

Homeserve (HSV)
Director name: Harpin,Richard
Amount purchased: 11 @ 1,338.00p
Value: £147.18

Wetherspoon (j.d.) (JDW)
Director name: Hutson,John
Amount purchased: 9 @ 1,610.60p
Value: £144.95

Wetherspoon (j.d.) (JDW)
Director name: Whitley ,Ben
Amount purchased: 9 @ 1,610.60p
Value: £144.95

Wetherspoon (j.d.) (JDW)
Director name: Cacioppo,Su
Amount purchased: 9 @ 1,610.60p
Value: £144.95

Pennon Group (PNN)
Director name: Davy ,Susan
Amount purchased: 12 @ 1,109.00p
Value: £133.08


Top Director Sells
Numis Corporation (NUM)
Director name: Holloway,Andrew Mark
Amount sold: 50,740 @ 287.00p
Value: £145,623.79

Hardide (HDD)
Director name: Zhuk,Yuri
Amount sold: 208,775 @ 63.00p
Value: £131,528.25

Marshalls (MSLH)
Director name: Pile,Tim
Amount sold: 1,600 @ 828.00p
Value: £13,248.00

Bluebird Merchant Ventures (di) (BMV)
Director name: Morley-Kirk,Jonathan Charles Rowell
Amount sold: 250,000 @ 2.15p
Value: £5,375.00