Director dealings: Dev Clever founder lowers stake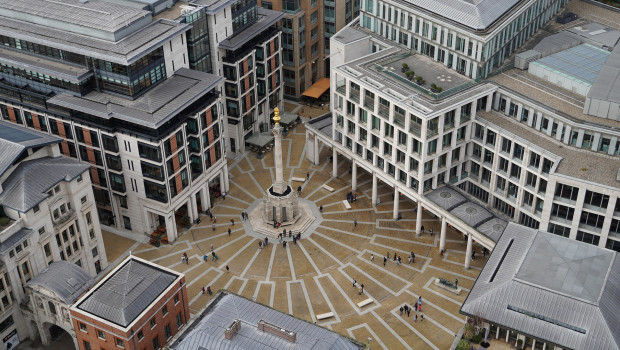 Dev Clever Holdings revealed on Wednesday that chief executive Christopher Jeffries had sold 50,000,000 ordinary shares in the London-listed digital innovation group.
Jefferies, who also founded Dev Clever, disposed of the shares on Monday at an average price of 1.00p each, for a total value of £499,999.99.
Back in October, Dev Clever updated the market on its 'Educate' platform, reporting that its "innovative" careers guidance platforms were now fully live.
Dev Clever said sales resourcing and marketing activity had started in line with its strategy of commencing with the start of the new academic year.
As of 1635 GMT, Dev Clever shares were down 2.08% at 1.17p.
Top Director Buys
Joules Group (JOUL)
Director name: Dench,Marc Simon
Amount purchased: 10,000 @ 197.82p
Value: £19,782.00

Joules Group (JOUL)
Director name: Dench,Marc Simon
Amount purchased: 6,059 @ 197.81p
Value: £11,985.51

Eve Sleep Plc (EVE)
Director name: Parfitt,Tim
Amount purchased: 500,000 @ 2.20p
Value: £11,000.00

Sumo Group (SUMO)
Director name: Wilton,David
Amount purchased: 5,000 @ 199.87p
Value: £9,993.66


Top Director Sells
Sumo Group (SUMO)
Director name: Porter,Paul
Amount sold: 500,000 @ 195.00p
Value: £975,000.02

Sumo Group (SUMO)
Director name: Cavers,Carl
Amount sold: 500,000 @ 195.00p
Value: £975,000.02

Dev Clever Holdings (DEV)
Director name: Jeffries,Christopher Michael
Amount sold: 50,000,000 @ 1.00p
Value: £499,999.99

Michelmersh Brick Holdings (MBH)
Director name: Sharp,Peter
Amount sold: 350,000 @ 123.00p
Value: £430,500.01

Michelmersh Brick Holdings (MBH)
Director name: Hanna,Frank
Amount sold: 350,000 @ 123.00p
Value: £430,500.01

Mereo Biopharma Group (MPH)
Director name: Morgan,Stephen
Amount sold: 300,000 @ 123.00p
Value: £369,000.01