Director dealings: Abbey's founding Gallagher family adds to stake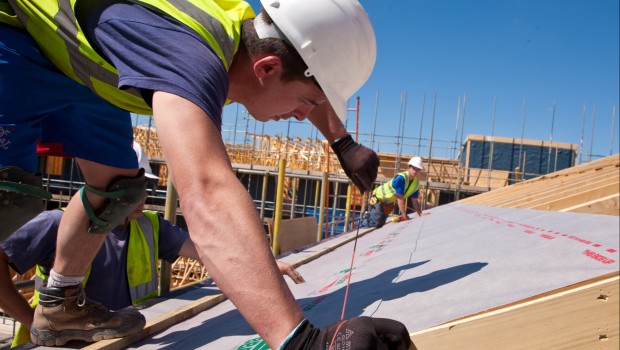 Construction group Abbey's controlling Gallagher family has further built up its stake in the company with a €756,000 purchase a week after a robust set of full year results.
The Gallagher Holdings family vehicle, which is represented on the board by Charles Gallagher Jnr, Abbey's executive chairman and David A Gallagher, a non-executive, snapped up 60,000 shares at a price of 1,260 euro cents (1,048p).
Preliminary results released last week showed a pre-tax profit of €61.5m, up 25% on the previous year, with earnings per share up by the same degree to 229.81 cents.
Charles said that trading in the early part of the new year had been encouraging and the group had set budgets for the year showing increased activity across the business, though he cautioned that the outlook was now "clouded by Brexit".
"Prospects for the short, medium and long term are now very unclear," he said. "A prolonged period of gradual relative decline for London and South East England is possible if the withdrawal of London from its role in Europe is carried through. In Ireland, still recovering from last decade's financial crisis prospects seem brighter, however, Brexit casts a considerable shadow."
However, the share purchase indicates the family has strong faith in the group's strong balance sheet and positioning to cope with the uncertainty.
Top Director Buys
Abbey (ABBY)
Director name: Gallagher,Charles H
Amount purchased: 60,000 @ € 12.60
Value: € 646,099.20

Conygar Investment Company (CIC)
Director name: Ware,Robert T E
Amount purchased: 100,000 @ 133.50p
Value: £133,500.00

Amino Technologies (AMO)
Director name: Todd,Keith
Amount purchased: 25,000 @ 133.00p
Value: £33,250.00

Bca Marketplace (BCA)
Director name: Palmer-Baunack,Avril
Amount purchased: 13,626 @ 176.10p
Value: £23,995.39

Amino Technologies (AMO)
Director name: Todd,Keith
Amount purchased: 12,246 @ 135.50p
Value: £16,593.33

Picton Property Income Ltd (PCTN)
Director name: Thompson,Nicholas
Amount purchased: 15,000 @ 68.00p
Value: £10,200.00

Sanderson Group (SND)
Director name: Frost,Adrian
Amount purchased: 10,000 @ 66.99p
Value: £6,699.00

Matchtech Group (MTEC)
Director name: Lewis,Keith
Amount purchased: 972 @ 338.00p
Value: £3,285.36

Matchtech Group (MTEC)
Director name: Lewis,Keith
Amount purchased: 338 @ 338.00p
Value: £1,142.44

Pennon Group (PNN)
Director name: Davy ,Susan
Amount purchased: 13 @ 909.49p
Value: £118.23


Top Director Sells
National Grid (NG.)
Director name: Holliday,Steven J
Amount purchased: 106,620 @ 1,095.92p
Value: £1,168,465.93

National Grid (NG.)
Director name: Bonfield,Andrew R J
Amount purchased: 67,478 @ 1,095.92p
Value: £739,502.38

National Grid (NG.)
Director name: Holliday,Steven J
Amount purchased: 23,248 @ 1,095.92p
Value: £254,778.61

National Grid (NG.)
Director name: Pettigrew,John
Amount purchased: 21,949 @ 1,095.92p
Value: £240,542.66

National Grid (NG.)
Director name: Bonfield,Andrew R J
Amount purchased: 14,714 @ 1,095.92p
Value: £161,253.12

National Grid (NG.)
Director name: Pettigrew,John
Amount purchased: 7,234 @ 1,095.92p
Value: £79,278.58