Friday preview: US and euro area data deluge, NatWest in focus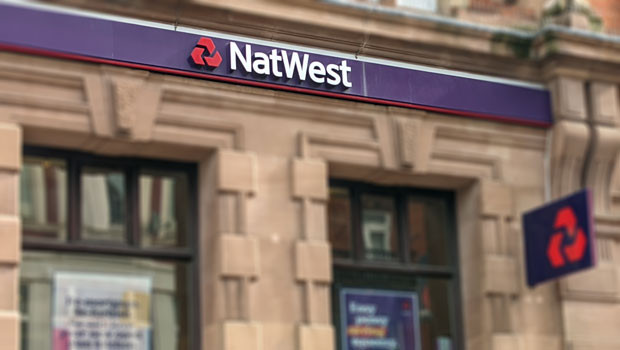 The week is expected to conclude with a bang as a deluge of economic indicators are released on either side of the Pond.
In the euro area, preliminary consumer price data for September will be published in France, Italy, Spain and Germany.
CPI is expected to have accelerated in annual terms in the former two countries, to have slipped in Spain and to have been unchanged in the latter.
Also due out on Friday are first estimates for third quarter gross domestic product growth in Austria at 0800 BST, in Germany at 0900 BST and in Belgium at 1000 BST.
They will be followed by a survey on economic sentiment in the euro area covering the month of October at 1000 BST.
Later in the session, at 1330 BST, the US Department of Labor would publish the third quarter Employment Cost Index.
Several economists pointed out that financial markets might react to an above consensus reading (consensus: 1.2% quarter-on-quarter) due to the weight attached to this report by the Federal Reserve.
Some also called attention to the difficulty inherent in trying to forecast the result for any given quarter.
In parallel, the US Department of Commerce will publish personal income and spending figures for September, alongside key inflation gauges, which might throw up still string consumption, although that remained to be confirmed according to Pantheon Macroeconomics's Ian Shepherdson.
The other key piece of data out of the US will be the results of the University of Michigan's consumer confidence survey for October at 1500 BST, which will include readings for inflation expectations one and five years out.
Investors will also be digesting the National Association of Home Builders' Pending Home Sales Index for September (at 1500 BST).
On the corporate side of things and in the UK, NatWest will release its third quarter financials.
Its results will arrive against the backdrop of the recent turmoil in the Gilts market, together with speculation of a windfall tax on their profits.
"With the UK government already a big shareholder politicians need to understand the NatWest success is their success, in terms of a higher profits and a bigger dividend." said Michael Hewson, chief market analyst at CMC Markets UK.
Iconic technology manufacturer Apple will post its fiscal fourth quarter results after the close of trading in New York with consensus anticipating adjusted earnings per share of $1.26.
In particular, investors are keen to see whether the price discounting announced for China during the previous quarter might be extended to Japan, where sales had also weakened.
Indeed, just during the previous week it was reported that Apple would reduce production of its iPhone 14 due to low demand, Hewson pointed out.
Online retail giant Amazon is also due to update investors with investors likely to focus on the impact that the company's recently announced headcount reduction will have on its bottom line.
As well according to Hewson, investors are on the lookout for any possible M&A moves.
"There was some chatter a few weeks ago that Amazon might be interested in video game maker Electronic Arts, however this was denied quite quickly, however in cases like these there's usually no smoke without fire," he said.
Amazon had guided towards third quarter sales of $125-130bn for earnings per share, as per the analyst consensus, of 24 cents.
Friday 28 October
INTERIM DIVIDEND PAYMENT DATE
Barr (A.G.), Belvoir Group, Computacenter, Essentra, Fidelity European Trust, Hunting, Keywords Studios, Mears Group, Petershill Partners , Phoenix Spree Deutschland Limited Shs NPV , Public Policy Holding Company, Inc. (DI) (REG S, CAT3), Rightmove, Safestyle UK , Skillcast Group, Smurfit Kappa Group (CDI), Stelrad Group , Strix Group , Ten Entertainment Group , Unite Group, Videndum
QUARTERLY PAYMENT DATE
Abrdn Private Equity Opportunities Trust, Marble Point Loan Financing Limited NPV, Real Estate Investors, Value and Indexed Property Income Trust
INTERNATIONAL ECONOMIC ANNOUNCEMENTS
Consumer Confidence (EU) (10:00)
Consumer Price Index (EU) (13:00)
Economic Sentiment Indicator (EU) (10:00)
GDP (Preliminary) (GER) (07:00)
Industrial Confidence (EU) (10:00)
Pending Homes Sales (US) (15:00)
Personal Consumption Expenditures (US) (13:30)
Personal Income (US) (13:30)
Personal Spending (US) (13:30)
U. of Michigan Confidence (US) (15:00)
Unemployment Rate (GER) (08:55)
Q3
NATWEST GROUP, OMV Petrom S.A. GDR (REG S)
GMS
Capital Metals, Taylor Maritime Investments Limited NPV
AGMS
Investment Company, ITM Power, Kibo Energy (CDI), Mattioli Woods, Tirupati Graphite
TRADING ANNOUNCEMENTS
AIB Group (CDI), ContourGlobal , Industrials Reit Limited
FINAL DIVIDEND PAYMENT DATE
Abrdn UK Smaller Companies Growth Trust, Fletcher King, K3 Capital Group , Kainos Group