Berenberg reiterates 'buy' rating on Base Resources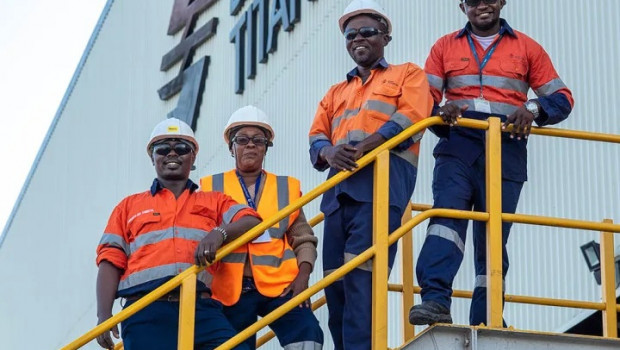 Analysts at Berenberg reiterated their 'buy' rating on metals and mining outfit Base Resources on Monday following the group's updated definitive feasibility study for its Toliara mineral sands project in Madagascar.
Berenberg said while the Toliara project remained on hold due to ongoing discussions about fiscal terms with the government of Madagascar, Base's updated DFS pointed to "a larger project with stronger economics", which should be "a major contributor to the Madagascan fiscus".
The German bank pointed out that the reserve at the Ranobe deposit, on which the Toliara project is based, had been increased by 45% to 55 metric tonnes of heavy mineral, alongside a 68% increase in resources to 111 metric tonnes heavy mineral, inclusive, supported by the 2018/19 drill programme.
As a result of the increased tonnage, Base has recut the mine plan and now envisages a larger operation with a longer life, now approximately 38 years from prior estimates of 33 years.
However, Berenberg did note that the impact of delays and inflation, as well as a larger scope, had seen capex increase, now up 18% at $520.0m for stage one, plus a $124.0m working capital build, and a 99% hike in stage two, mainly due to the larger scale, to $137.0m.
"Clearly Toliara is an excellent project with plenty of upside in terms of mine life and potentially production if the lower sandy unit is brought further into resources and reserves, as well as offering upside from other revenue streams such as rare earth oxides," said Berenberg.
"However, the key to progress remains an agreement on fiscal terms and until this is forthcoming, we expect the market to give limited credit to the project in Base's valuation. The stock is up 1.9% in Australia, and we view the update as positive, showing clear value in the project; however, for value to be unlocked in Base shares, an agreement on fiscal terms is needed, and this can get the ball rolling in terms of concrete agreements with offtake partners to help fund the $280.0m equity share from Base and minimise the requirement for additional equity."