Shield Therapeutics narrows losses as it advances Feraccru to market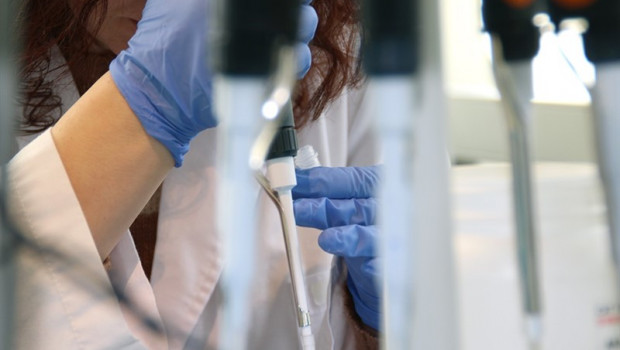 Commercial-stage pharmaceutical company Shield Therapeutics announced a decent improvement in revenue in its preliminary results on Wednesday, to £11.9m from £0.6m.
The AIM-traded firm said its loss narrowed to £1.8m in the year ended 31 December, from £19.6m in 2017, while net cash at year-end was down from £9.8m from £13.3m.
During the year, the company received an £11m upfront payment from its Norgine licence agreement, which the board said extended its cash runway "significantly".
On the operational front, Shield highlighted the positive results from the pivotal phase 3 AEGIS-CKD study of 'Feraccru' compared to placebo.
It said its approved label was "significantly broadened" in Europe to include all adults with iron deficiency with or without anaemia, which was a market of 40 million patients.
An exclusive licence agreement was agreed with Norgine to commercialise Feraccru in Europe, Australia and New Zealand, which led to the £11m upfront payment and up to €54.5m in milestone payments, as well as sales royalties of up to 40%.
Recruitment had been completed for the AEGIS-H2H phase 3b study of oral Feraccru, compared to intravenous iron therapy.
In the US, a New Drug Application had been accepted for review by the Food and Drug Administration, with a target date of 27 July for review completion.
Since the period ended, Shield Therapeutics said it had seen positive results in the AEGIS-H2H non-inferiority study, which had triggered a €2.5m development milestone receivable from Norgine.
Positive results had also been achieved in a long-term follow-up of patients enrolled in the AEGIS-CKD clinical study, and Norgine had now started promotion of Feraccru in the UK and Germany.
"2018 was a year of transition and Shield is now well positioned to deliver further positive news through 2019," said Shield Therapeutics chief executive officer Carl Sterritt.
"I expect Norgine to continue to develop the sales performance of Feraccru in the UK and Germany, and we anticipate concluding further out-licence agreements to cover additional geographies."
In the US, Sterritt said he "looked forward" to the 27 July date, which had the potential to "unlock" the world's largest prescription pharmaceutical market to Feraccru, which he added had continued to demonstrate its effectiveness over the last 12 months in two "demanding" clinical trials.
"In the meantime, we will continue to build upon these positive data, which have demonstrated Feraccru's non-inferiority to the leading IV iron therapy, its effectiveness in treating IDA in CKD patients, and the application of Feraccru to patients with iron deficiency."