Scancell to begin SCIB1 UK trial as FDA issues linger in US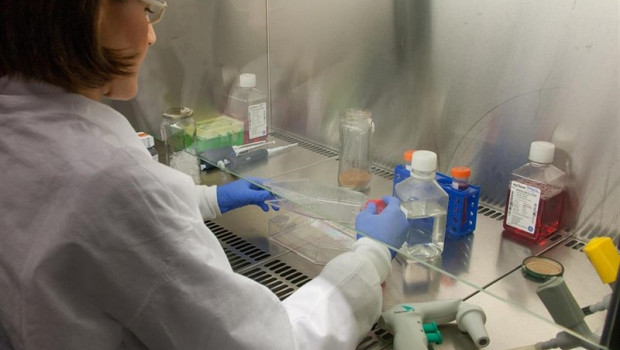 Immunotherapy developer Scancell announced the initiation of and further updates to the 'SCIB1' phase 2 trial in patients with metastatic melanoma also receiving the checkpoint inhibitor 'pembrolizumab' (Keytruda) on Monday.
The AIM-traded firm had said in April that it had received the necessary regulatory and ethical approvals to initiate the UK arm of the SCIB1 clinical trial.
It confirmed on Monday that operational activities for clinical centre initiation in the UK had now been completed, while in the US, the Food and Drug Administration (FDA) had requested additional information from Ichor Medical Systems on the 'TriGrid 2.0' electroporation delivery system.
While there had been "extensive" dialogue between Ichor and the FDA, Scancell said a timely resolution to the device-specific questions had yet to be agreed.
In order to initiate patient recruitment in the UK under the Investigational New Drug (IND) application submitted to the FDA, prior approval of the IND was required.
Scancell said that, having considered the ethical issues related to patients awaiting enrolment into the UK sites, it had decided to withdraw its IND application in the US to allow the UK arm of the trial to proceed.
Scancell said it would resubmit the IND at a later date, with the intent to initiate clinical sites in the US, following further clarification from the FDA regarding Ichor's TriGrid 2.0 delivery device.
It said the phase 2 study was designed to assess whether the addition of SCIB1 to pembrolizumab would result in an improvement in the tumour response rate, progression-free survival and overall survival in 25 patients with advanced melanoma, who were also eligible for treatment with pembrolizumab.
Professor Poulam Patel, chief investigator for the SCIB1 phase 1 and 2 clinical trial and professor of clinical oncology at the University of Nottingham, would now be the chief investigator for the phase 2 study.
Patient enrolment into the UK arm of the study would begin immediately.
"We are pleased to be able to advance our SCIB1 phase 2 trial in the UK as we believe that SCIB1 administration with an immune checkpoint inhibitor such as pembrolizumab has the potential to offer greater efficacy than when either agent is used alone," said Scancell chief executive officer Dr Cliff Holloway.
"Whilst it is disappointing that discussions in the US have taken longer than anticipated, we will continue our dialogue with both Ichor and the FDA, and plan to resubmit the IND as soon as possible."
Professor Poulam Patel, chief investigator, added that there remained an "urgent need" for improved therapies in melanoma.
"Based upon our previous successful trial with SCIB1 alone we are excited to see if the addition of SCIB1 to current, standard treatment with pembrolizumab increases our anti-cancer response rate," Professor Patel said.