PowerHouse enters Peel Environmental 'plastic parks' consortium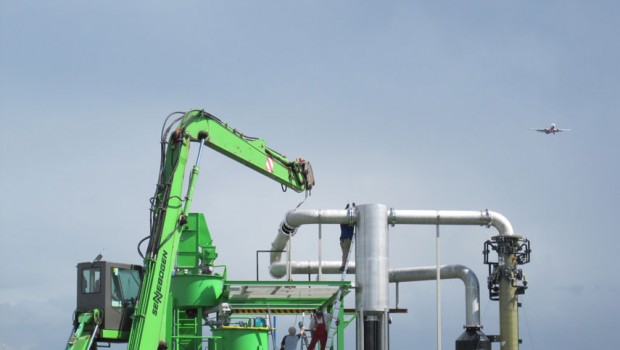 Waste plastic-to-hydrogen technology developer PowerHouse Energy Group has entered into a collaboration contract with Peel Environmental and Waste2Tricity (W2T), it announced on Monday, to seek to develop a minimum of 10 further sites in the UK for 'DMG' facilities, in addition to the previously-announced project at Protos Energy Park.
The AIM-traded firm said Peel had a strategy to develop 'plastic parks', where waste plastics were recycled and regenerated.
It said the plans involved bringing together potential counterparties for waste, power and hydrogen, with a net-negative carbon dioxide contribution for each site.
The PowerHouse 'DMG' technology had been evaluated by Peel over the last 30 months, with that company having now committed that the DMG process would be the "key component" of each facility, and a cornerstone of each 'plastic park'.
PowerHouse explained that DMG would be the enabling technology to ensure there was no plastic to landfill from the sites, by regenerating the waste plastic into power and hydrogen.
Peel would be bringing its land bank, industrial real estate and infrastructure support to the consortium.
PowerHouse had an agreement with W2T enshrined in the collaboration contract, under which W2T would act as project developer for each project, and Peel would provide support to W2T with ongoing engagement with funders, with the intention of securing funding for the pipeline of 11 projects from institutional investors.
The firm said it would be contracted to each project under development to provide the engineering, delivery, operation and licensing of the DMG technology.
"This contractual agreement represents a substantial commitment from Peel to the wider deployment of DMG energy recovery technology in the UK," said PowerHouse Energy chief executive officer David Ryan.
"Their commitment to commercial and funding engagement is an important step for PHE.
"Peel will aid the roll out of the technology and importantly they share our vision of the great potential arising from the distributed hydrogen economy."
Ryan said the company was "hugely encouraged" by the fact that it had demonstrated its technology to Peel over an "extensive" due diligence period, and had met the Peel criteria both technically and commercially.
"As one of the UK's largest industrial landowners, Peel's vast land bank, their expertise and their blue-chip counterparties committed to plastic recycling and hydrogen usage enable us to look forward to successful delivery of the projects under this contract and beyond."