Plant Health Care seeking Mexican approval for two products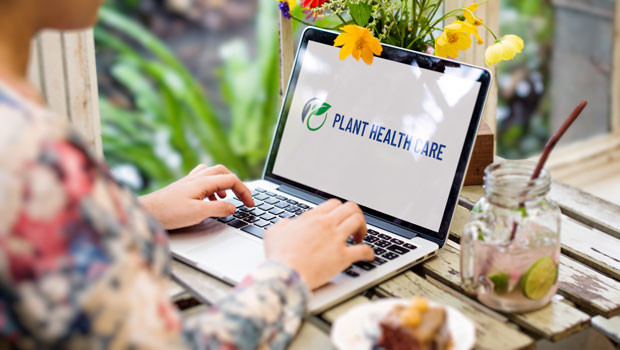 Agriculture-focussed biological products developer Plant Health Care announced Monday that it applied to the Mexican regulatory agency to approve its newest products, PHC25279 and PHC68949.
The AIM-traded company said both products were derived from the company's PREtec technology platform, which it describes as 'vaccines for plants'.
It said PHC25279 was designed to control a range of plant diseases and was expected to be immediately valuable in combating grey mould in berries, downy mildew in cucumbers, and late blight in tomatoes.
The current cultivated area for berries in Mexico totalled 55,000 hectares, while cucumber production was projected to hit 1.02 million tonnes by 2026.
Future developments of PHC25279 would target additional plant pathogens.
On the other hand, PHC68949 was formulated to enhance a plant's innate defence mechanisms, offering protection from plant parasitic nematodes, which harm plant roots and curtail crop yield.
The company said the bionematicide boosts plant health and yields across various crops.
Field study outcomes equated the effectiveness of PHC68949 with synthetic chemical nematicides, even exceeding the performance of currently-used biological products.
The product was set to be used promptly in tomatoes, eggplants, peppers, and other nightshade crops to safeguard against losses induced by root-knot nematodes.
Mexico's tomato production for 2023 was predicted to be around 3.4 million tonnes.
Both of the products stemmed from the PREtec platform, which is based on natural proteins and was described by the company as an eco-friendly technology promoting plant defence and pathogen resistance, leading to enhanced crop growth, quality, and resilience against different stresses.
The products aligned with standard agricultural practices and common integrated pest management (IPM) strategies.
Plant Health Care said Mexico's agricultural product approval process is thorough, requiring a comprehensive data review.
Once approved, the Federal Committee for Protection from Sanitary Risks (COFEPRIS) would grant federal registration.
Although there was no fixed timeframe for obtaining regulatory licences, Plant Health Care anticipated a review initiation soon, with approvals within one to two years.
"Ranking 11th in global food production, Mexico provides a tremendous opportunity for the adoption of these new products to support sustainable agriculture," said chief executive officer Jeff Tweedy.
"Building on the current success of our ProAct biostimulant, our dedicated team in Mexico is already laying the groundwork for the commercial launch of these two new products once the regulatory licences are granted.
"These registration submissions are key steps for Plant Health Care in meeting our $30m revenue target by 2025."
At 0800 BST, shares in Plant Health Care were up 6.78% at 9.45p.
Reporting by Josh White for Sharecast.com.