Kingswood buys out financial advice firm Sterling Trust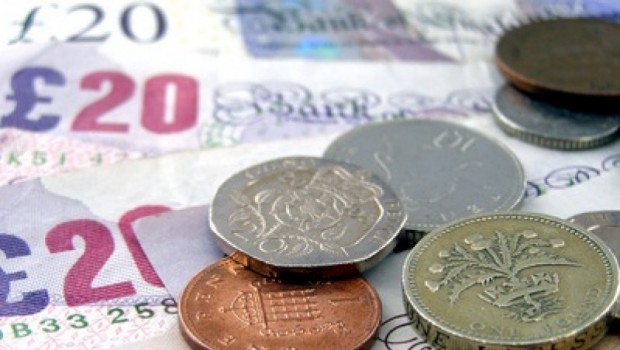 Wealth and investment management company Kingswood Holdings has acquired Sterling Trust Financial Consulting, it announced on Thursday, which it described as a "high quality" independent financial advice business, operating from headquarters in Hull, Yorkshire, with four satellite offices in Darlington, Newcastle, Sheffield and York.
The AIM-traded firm said it provides independent financial advice to individuals and corporates across the UK, and currently employs 48 people including 22 independent financial advisers, advising and managing £1.2bn on behalf of around 5,000 clients.
It said the business was acquired for a cash consideration of £17.75m, payable over a three-year period.
A total of £7.25m was paid at closing, with the balance to be paid on a deferred basis subject to Sterling Trust meeting pre-agreed asset migration, recurring revenue and EBITDA hurdles over a three-year year period, with the final deferred payment due in June 2023.
An additional deferred payment of maximum £1.775m would be payable over the three-year period, subject to the achievement of an excess EBITDA target over that period.
Sterling Trust was described by the Kingswood board as an established company built by Jeff Grantham over the last 20 years, which had grown across Yorkshire and the north east of England through organic growth and the "diligent acquisition" of "strong, local" financial planning businesses.
In the 12 months ended 31 December, it delivered EBITDA of £2.5m through "strong and consistent" revenue growth, and a focus on driving high levels of recurring revenue.
Sterling Trust had total assets of £6.1m at the end of 2019.
Kingswood said the company had a "highly qualified and experienced" team of financial advisers, supported by a technical, compliance and administration team.
Sterling Trust's success was built around developing and maintaining long-term client relationships, the board explained, which it said made its culture "a perfect fit" for Kingswood.
The acquisition was funded by Kingswood's issue of a total of 7,770,000 new convertible preference shares, under the terms of its convertible preference share subscription agreement with HSQ Investment - a wholly owned indirect subsidiary of funds managed and advised by Pollen Street Capital.
Kingswood said the new convertible preference shares represented the sixth tranche of shares issued under the subscription agreement, and as such the total number of irredeemable convertible preference shares held by Pollen Street had increased to 18,350,043 shares.
"This is a transformative transaction for the Kingswood Group, doubling our wealth advisory business and providing us with an opportunity to own a profitable regional financial planning business with built-in expertise and capacity to expand," said chief executive officer Gary Wilder.
"There is also a major opportunity over time to migrate existing and new clients to Kingwood's extensive and growing range of managed investment solutions on our DFM platform, underpinning the value of a fully integrated wealth and investment management business.
"We have a robust pipeline of further acquisition opportunities in the UK and US that we are reviewing; and we have three transactions under exclusive due diligence in the UK."
At 1235 BST, shares in Kingswood Holdings were up 18.74% at 19p.