Harland & Wolff enters term sheet to refinance credit lines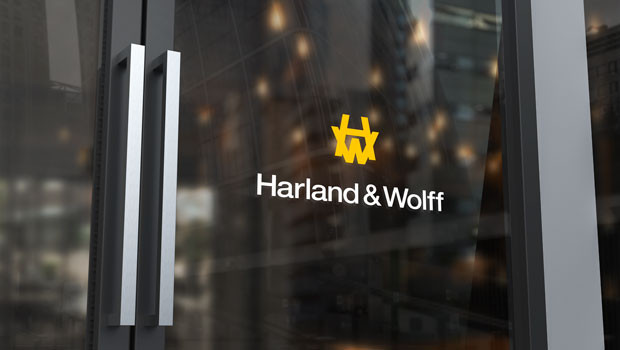 Strategic infrastructure and physical asset management specialist Harland & Wolff has entered into an exclusive term sheet with Astra Asset Management UK, it announced on Wednesday, for the proposed refinancing of its credit lines.
The AIM-traded firm said the proposed committed facility within the executed term sheet was currently £70m, with both parties set to work to increase that to £100m in due course.
It said the transaction would consist of the refinancing of the group's existing debt with Riverstone Capital Partners (RCP) in full, and provide for additional financing towards capital expenditure and working capital requirements.
The board said the new credit facility would be for a period of two years, with three annual extension options.
As such, when financial close was reached, it was expected that the new facility would be on better economic terms than the existing debt facility, but contingent on any further movements of the Bank of England base rate and other market movements before then.
Its directors said that the facility would provide enhanced financial headroom and flexibility to the company to grow its business and fulfil its expected current and future contractual obligations to clients.
As part of the transaction, Astra would be issued 15 million warrants over new shares in the company at an exercise price of 6.2385p each - the 14-day volume weighted average price at the time of the term sheet's execution.
The warrants would expire in 60 months from issue, which would be the date of financial close, with annual extensions to the expiry date should the credit facility be extended on an annual basis.
Financial close was expected within four-to-six weeks.
"We are delighted to be entering into this new facility and partnership with Astra," said chief executive officer John Wood.
"The enhanced financing will be incredibly useful to meet our capital expenditure and working capital obligations towards some key and large contracts that we have been negotiating over the last 18 months, due to come to fruition in the next couple of quarters.
"As a UK based private debt lender, Astra are intimately aware of local dynamics of shipbuilding, levelling-up and energy security and we look forward to closing this transaction with Astra within the agreed timescales."
At 1257 GMT, shares in Harland & Wolff Group Holdings were down 5.49% at 7.47p.
Reporting by Josh White for Sharecast.com.