Getech announces two new strategic partnerships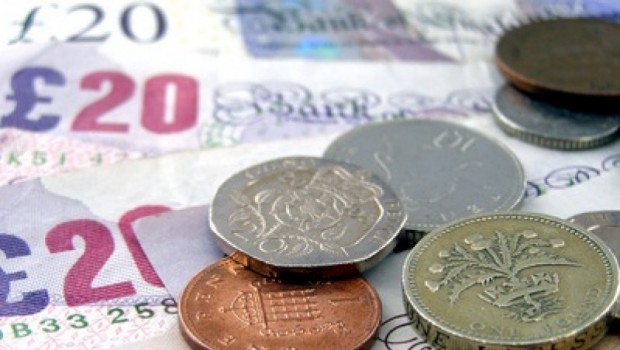 Energy data and software company Getech announced the signing of two exclusive strategic partnerships on Tuesday.
The AIM-traded firm said the first was an exclusive strategic partnership signed with H2 Green, focussed on establishing a network of large-scale hydrogen generation, storage and refuelling hubs to support public and commercial transport fleets.
It said it would leverage its expertise through the application of complex geospatial analytics to help H2 Green locate and build a network of hydrogen hubs.
The partnership was "strongly aligned" with Getech's strategy to deliver sustainable, diversified growth, by using its core skills and technologies to advance the energy transition, the board said.
It added that the partnership included an exclusive option for Getech to acquire H2 Green for up to £1m, with payment terms structured around commercial and financial performance milestones and with a material equity component to align H2 Green management with Getech shareholders.
Getech and H2 Green would also collaborate on new product ideas and optimisation services to help customers start their transition to 'net zero'.
Getech chairman Stuart Paton and chief executive officer Jonathan Copus were set to be appointed to the board of H2 Green as chairman and non-executive director, respectively, to further strengthen the relationship and provide strategic input.
Secondly, the company said that its work with H2 Green had advanced "significantly" with the signature of a memorandum of understanding between H2 Green and SGN Commercial Services, part of gas network operator SGN Group.
The memorandum was focussed on the regeneration and redevelopment of SGN's land portfolio to create green hydrogen hubs to facilitate hydrogen generation, storage and retail for buses and heavy goods vehicles.
An initial focus list of 30 potential hydrogen hub locations had been agreed, with the board adding that in "a UK first", the parties were also exploring the feasibility for green hydrogen, which would be produced on site, and be stored in redundant gas holders.
The agreement provided both SGN, the and Getech and H2 Green partnership, with a scalable exposure to a high-value network opportunity in an "exciting" growth market.
"The hydrogen economy is an exciting growth area where we see material potential to apply Getech's geoscience and geospatial expertise in work for existing and new energy customers," said chief executive officer Jonathan Copus.
"We are therefore delighted to be using our core skills to support the creation of a national hydrogen infrastructure.
"The signature of an exclusive strategic agreement with SGN stands as testament to the success of our collaboration with H2 Green."
Copus said the opportunities for the company's skills and technologies to generate revenue while supporting the decarbonisation of the transport sector were significant.
"Getech's option to purchase H2 Green is illustrative of the ambition, scope and materiality of the group's zero-carbon business development activities.
"This option provides Getech shareholders with a potential path to capturing transformative asset value, and this is a commercial model that Getech is exploring in other areas of its energy transition work.
"This work also demonstrates Getech's adaptability and our focus on the broader hydrogen economy including the potential to apply our geoscience expertise to challenges associated with carbon capture and seasonal hydrogen storage."
At 1139 GMT, shares in Getech were up 66.76% at 22.68p.