Engage XR inks reseller deal with computing giant Lenovo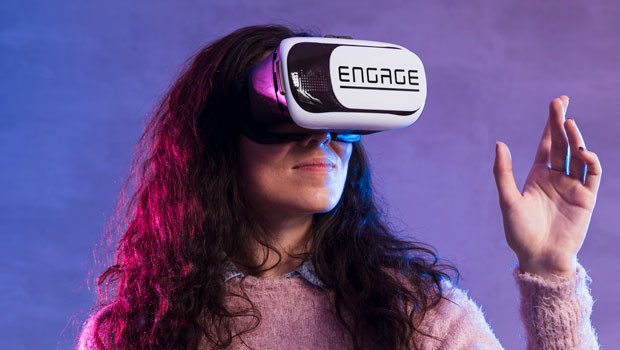 Virtual reality (VR)-focussed technology company Engage XR has signed a commercial reseller agreement with computer and smartphone manufacturer Lenovo, it announced on Monday.
The AIM-traded firm said the agreement would cover the resale and distribution of end-user licences by Lenovo for its proprietary software platform Engage, and for metaverse production services targeted at Lenovo's enterprise clients.
Engage XR said it would work with Lenovo on the sales and marketing of its metaverse for business, Engage Link.
Lenovo would be one of 14 launch partners, and was building its own virtual world within Engage Link.
As part of the deal, Engage XR said Lenovo would sell Engage licences and services through its own distribution and sales channels to customers, targeting businesses seeking to enter the metaverse.
The agreement followed the announcement of Lenovo's plans to launch a new all-in-one VR headset engineered for enterprise customers, the 'Lenovo ThinkReality VRX'.
Engage XR said the headsets would be available in "select markets" globally, starting early next year.
The board said Engage Link, launched earlier in November, was developed as a metaverse platform designed for corporations, professionals, education organisations and event organisers.
It allows enterprises to use the metaverse to create their own virtual worlds to provide services directly to clients, and to engage with employees and suppliers.
"Many of Lenovo's clients, including leading Fortune 500 companies, are looking to enter the metaverse," said Engage XR chief executive officer David Whelan.
"This agreement will help establish Engage as the business platform of choice for these organisations.
"We know how well Engage runs on all Lenovo's devices, including PCs, phones, tablets and the soon-to-be-released ThinkReality VRX headset, which has been designed for enterprise use."
Whelan described the agreement as a "huge endorsement" of the Engage platform.
"Having worked closely with us on the launch of Engage Link, it is fantastic that Lenovo wants to put us forward as a metaverse solution for their biggest clients.
"Lenovo has an incredibly successful sales and marketing operation, shifting tens of millions of product units every year around the world.
"We believe the combination of our platform, Lenovo's client list and its global sales function will deliver tangible results for the group in 2023."
At 1147 GMT, shares in Engage XR Holdings were up 10.64% at 13p.
Reporting by Josh White for Sharecast.com.