Dewhurst profits beat expectations despite market weakness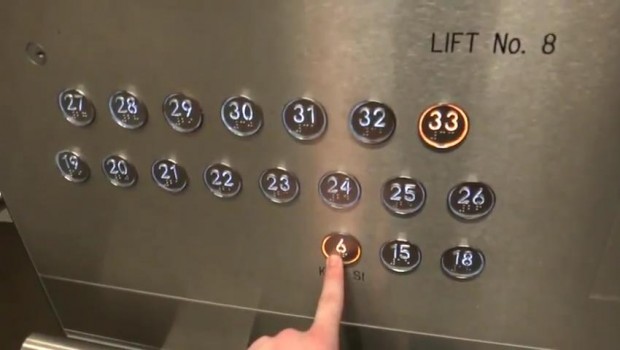 Dewhurst reported revenue of £55.62m in its preliminary results on Wednesday, falling slightly from the £56.45m it posted in the prior year.
The AIM-traded control button manufacturer said its adjusted operating profit for the year ended 30 September came in at £8.63m, up from £7.7m a year earlier, while its profit before tax improved to £6.74m from £5.24m.
Basic and diluted earnings per share from continuing operations were 51.78p, up from 32.09p in the 2019 financial year.
"I am pleased that the group has been able to navigate the difficult market conditions of this year reporting sales only slightly lower than last year," said chairman Richard Dewhurst.
"Despite the small decline in sales, the group has achieved profits ahead of revised management expectations."
Although sales were broadly flat, Dewhurst said that there were falls and rises across the group's divisions, with the lift division was down around 4%, with the drop primarily in the UK and Canada.
Keypad sales also dropped "significantly", partly due to the Covid-19 pandemic and the reduced use of cash machines, and partly from the expected drop due to the run-down in stock of an outgoing product.
Transport and highways achieved "significant" growth in the UK, with record sales and profits, boosted by sales of cycle lane products.
Currency movements were responsible for a £0.8m fall in reported sales, with the pound strengthening against the Australian and Canadian dollars.
"In terms of demand for lift products, we have escaped relatively lightly from the pandemic this year, but our business tends to lag behind movements in the economy generally by one to two years," Richard Dewhurst said.
"Many of the projects for which we have been providing components this year were initiated before there was any hint of a pandemic.
"Market feedback suggests there is a definite lull in the commissioning of new projects, so we do have some concerns that demand may soften during 2021."
However, at present demand was "steady" in most of the company's lift markets, Dewhurst explained, adding that some of the current UK demand could be companies stocking up ahead of Brexit, with the firm expecting a clearer picture of that impact during the first quarter of 2021.
"Keypads were much more seriously affected this year and the weak demand continues into the new year.
"We are not expecting to see an improvement in this division until economies begin to recover."
Highways and transport products could provide an opportunity for growth, Richard Dewhurst said.
"The UK government is committing more funds to providing safe cycle lanes, but at this stage it is not clear when these projects will be open for bidding, so timing for our sales opportunity is difficult to predict."
At 0819 GMT, shares in Dewhurst were up 0.87% at 1,160p.