Byotrol FY results 'substantially ahead' of prior year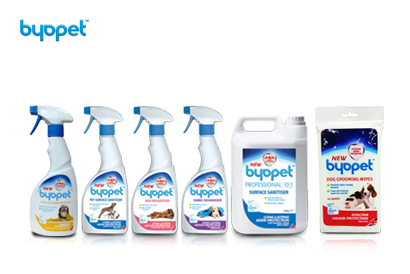 Infection and prevention control firm Byotrol said on Thursday that results for the year ended 31 March were expected to be "substantially ahead" of the previous year and broadly in line with market expectations.
Byotrol stated turnover was expected to be in excess of £11.0m, while adjusted underlying earnings were pegged to be over £1.7m, ahead of their prior-year comparatives of £6.1m and £300,000, respectively.
The AIM-listed firm said its "strong result" reflected not only exceptional demand for its technologies across all markets as a result of the Covid-19 pandemic but also "a secular shift" towards the heightened importance of infection prevention in all its markets - something it expects to continue into the new financial year and beyond.
Net cash balances at the end of the period were approximately £1.7m, up from £1.4m a year earlier, with the group now also debt-free, having paid down an invoice discount facility of £300,000 during the year.
Chairman John Langlands said: "This was a good result, delivered in extraordinary market conditions. We believe that our business is now very well positioned to serve the post-pandemic world.
"Our strategy means that Byotrol will deliver further growth and profitability in coming years, and will continue to build on the reliable and increasingly visible income streams it has developed over the last couple of years."
As of 1020 BST, Byotrol shares were up 14.44% at 7.02p.