Audioboom warns over full year revenues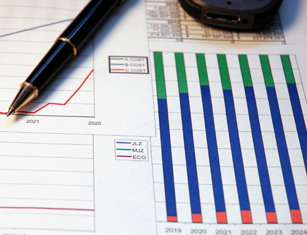 Shares in spoken word audio on-demand platform Audioboom slid after the company said revenues for the year to the end of November increased significantly on the previous year but are below market expectations.
The company said real growth only began towards the end of the fourth quarter with revenues in that quarter more than double the previous three combined.
It added that growth is expected to continue into the first quarter of the next financial year.
Audioboom said it continues to target profitability and positive cash generation in 2017.
Chief executive officer Rob Proctor said: "I believe that the tremendous growth in our overall listens figures, for the final quarter and the full year, reflects our success in becoming a truly 'distributed' media company, that is able to create and, in time, to monetise listens wherever they occur around the web.
"Our continued focus for 2016 will be on commercialisation and monetisation, improving our platform functionality for broadcasters and consolidating our position as a leading distributed audio on-demand media company."
During the year, the company's number of listens – i.e. the number of times users consume Audioboom content through the website, the IOS and Android apps – rose to 300m from 180m a year earlier.
Audioboom said this was the sole driver of advertising revenue.
At 1031 GMT, shares were down 21.5% to 3.24p.