The Rise of Bitcoin Use in Business
One of the many controversies about Bitcoin technology is how it became so popular in business transactions in just a short time. Here are the reasons.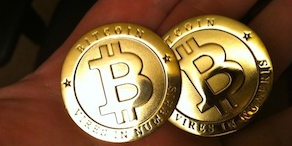 PROMOTED
One of the many controversies about Bitcoin technology is how it became so popular in business transactions quickly. Since its inception in 2009, this cryptocurrency has made significant improvements in the global economy. Leading the journey are the tech giants; PayPal, Microsoft, Visa, and MasterCard. But that's not all since we have also seen multiple countries passing legislation permitting the use of cryptocurrency in their economies.
So, how exactly did Bitcoin reposition itself as one of the best means of transaction worldwide? What made people forget the negative thoughts they had about Bitcoin before? Well, the following reasons will help you to answer the questions.
Outstanding Efficiency
Bitcoin surpasses conventional currency in many aspects. For example, it's swift and has a superior security mechanism. Unlike fiat currency, Bitcoin runs on a highly encrypted network, the blockchain. And this makes it difficult for anybody to access the platform without authorization.
The high processing speeds make Bitcoin transactions fast, thus favoring businesses and their clients. What's more, paying using the electronic currency is cheaper than the conventional payment methods. As a result, people and organizations save more on transaction costs.
The other thing behind Bitcoin's success is the degree of flexibility it allows. For example, you don't have to go to the bank in person to make or receive a payment. You can manage all your funds from anywhere using your crypto wallet. Bitcoin has also made business operations possible even in areas initially hard to access.
Bitcoin is a New Technology
Who doesn't want to associate with new technology? No one. We're in a world everyone wants to try out new ideas. People love new technologies because they're always superior and more helpful in the modern world. Statistics show that many young consumers globally prefer new solutions like Bitcoin technology, thanks to many cryptocurrency benefits. As a result, businesses have attracted more buyers by accepting Cryptocurrency payments.
Worldwide Popularity
Cryptocurrency news has been trending on international media platforms, making everyone know about Bitcoin. Additionally, Bitcoin has become more available to the public because miners constantly add more coins to the network. Cryptocurrency exchange platforms like the bitcoin trader have also contributed to Bitcoin's ever-increasing global popularity.
With more crypto coins in the hands of consumers, businesses find it more straightforward to embrace Bitcoin transactions. And this saw several organizations endorsing the idea, with many others planning to make the same move soon.
Bitcoin Opens the Way to New Markets
Business expansion is one of the primary goals of every company. It creates new jobs and enables businesses to achieve resilience and long-term sustainability. Bitcoin is the ideal initiative to achieve these objectives. For instance, cryptocurrency has streamlined international transactions like never before.
Instead of the long waits associated with fiat currency transactions, Bitcoin payments take seconds or a few minutes to reach the recipients. When you send coins to someone, the process happens directly without any third party's intervention. And this has made it possible to do business even with people in countries that imposed some international restrictions.
The ability to reach a bigger market enabled companies to increase their scales of production and generate more revenue. Besides, using Bitcoin technology improves customers' satisfaction and retention for future deals.
Business Owners Anticipate a Price Rise
The excitement around Bitcoin cryptocurrency revolves around the belief that its price will increase in the future. So, businesses decided to accept Bitcoin for transactions to get it quickly. Accepting Bitcoin payments is the safest way to own Bitcoins. It doesn't involve the investment risks as with trading or mining.
Final Thought!
Many businesses use Bitcoins today than when the technology first surfaced. Some reasons companies prefer it include; high efficiency, global acceptance, market expansion, and a possible value increase. Numerous youthful shoppers also like Bitcoin cryptocurrency because it's a new technology.