How to Make Money from Cryptocurrency Funds?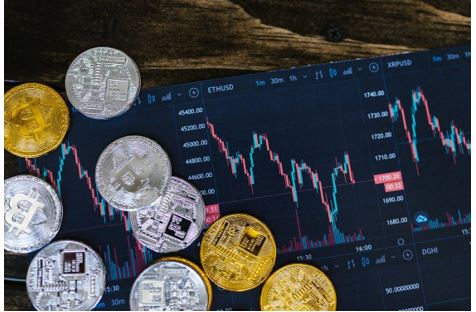 PROMOTED
Cryptocurrencies have gone mainstream, and availability over the past decade or so has increased exponentially. Those interested in joining the cryptocurrency market now have literally thousands of currencies to select from, up from just a few alternatives a few years ago. Even though the prices of these commodities are still very unpredictable, many investors have already seen significant returns on their investments.
Making your cash work for you is, of course, sound financial advice for everyone and every currency, along with all fiat currencies. So, how might the same ideas be used in crypto? These suggestions may help you maximize your wealth and possibly generate a source of passive income, which all adds to a healthy bank account.
Trading
Trading cryptocurrency is the most popular method to make money with them. It's important to educate oneself with the financial market to ensure you comprehend the consequences of your selections, just as it is with any type of shares and stocks –or, for that matter, Forex currency trading.
As a result, it's best to just trade a small portion of the crypto portfolio at a time, so you're not left entirely out of cash if a plan fails. Make sure to properly diversify your portfolio so that you can have multiple sources of income. This means that you need to invest in different crypto rather than just pool all your cash in one. Attentively researching the market –or following the lead of tipsters and skilled traders –may pay off handsomely. With cryptocurrencies, it is important to research how the market perceives the currency since that can have a huge influence of its value. Even looking out for the mining process can be an indicator of where the cryptocurrency is heading.
Hodling
The word "hodling" initially appeared in 2013 whenever an apparently drunk bitcoin user declared to the public that he planned to "hodl" his Bitcoin riches. Regardless of the fact that the cryptocurrency was facing one of the greatest falls in its brief existence, this was achieved.
Since then, the phrase took on an acronym of "holding on for dear life" -and the subsequent years have proven that the trader was correct. Despite the fact that Bitcoin is very volatile and has had multiple price drops throughout the course of its existence, it has repeatedly rebounded to reward diligent investors. If you manage to hold your Bitcoins until the price rises to a suitable value, you can end up making a lot of profits. If you see the currency falling, don't panic and sell it for a lower price!
Lending
Banks, loan businesses, and other investment firms are often the only ones who can earn interest by lending money to other people or organizations. At least, that's the situation with fiat currencies, but Decentralized Finance (DeFi) and other cryptocurrencies have numerous goals, including upsetting the existing quo.
You may start to earn interest on the crypto balance almost immediately by joining up for a specialized cryptocurrency marketplace and specifying the criteria as to how much you would like to lend and at what rates. Because of its consistent and predictable character –and the reality that it requires very little effort on the borrower's part – this type of passive income has become more popular.
Making the money work for you is critical in optimizing your income and pushing your profits upwards –and the same is valid for cryptocurrencies. If you want to try your luck at these three strategies, you can follow bitcoin-buyer.app for regular