Sector movers: Technology issues, Homebuilders pace gains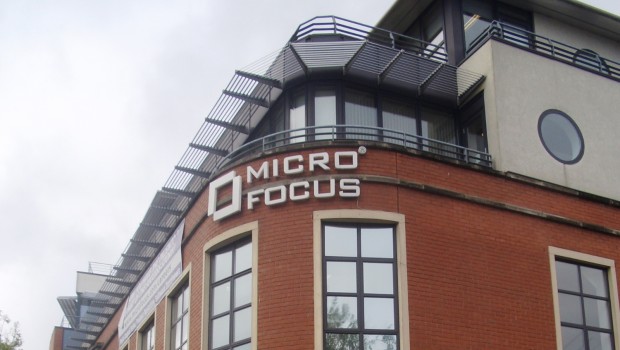 Technology issues performed best on Tuesday helped by fresh record highs for the tech-heavy Nasdaq Composite index on Wall Street.
Micro Focus accounted for the bulk of the gains in the tech space, with shares of the software developer hitting a post-pandemic high after it reinstated its dividend payout.
That was despite a near $2.8bn goodwill impairment charge that pushed the firm into a full-year operating loss of $2.66bn.
The firm said the charge was the result of "changes in the group's trading performance and overall environment when compared to the original projections production at the time of the HPE Software acquisition."
Homebuilders were also higher after Bellway hailed record first-half completions amid "robust" demand.
Indeed, buoyed in part by the government's new Help to Buy scheme, going into the sping sellings season the company's management increased its full-year volume guidance from 9,400 to 9,800, forecasting margins of at least 16.5%.
To the downside, investors booked some profits in Autos&Parts despite Chinese data showing a 26.8% year-on-year jump in passenger vehicle sales.
Industrials were generally lower as well ahead of Chinese producer price data due out the next day.
To take note of, figures released overnight revealed a sharp pick-up in the annual rate of M1 money supply in China, from December's print of 8.6% to 14.7% for January (consensus: 10.5%).
Nonetheless, analysts at Pantheon Macroeconomics expected M1 growth to peak in the first quarter of 2021.
Top performing sectors so far today
Technology Hardware & Equipment 1,936.31 +5.14%
Leisure Goods 25,689.99 +1.58%
Household Goods & Home Construction 17,208.40 +1.45%
Tobacco 28,745.12 +1.41%
Beverages 23,580.67 +1.15%
Bottom performing sectors so far today
Automobiles & Parts 4,872.65 -1.43%
Industrial Metals & Mining 5,406.64 -1.41%
General Industrials 6,569.96 -1.20%
General Retailers 2,580.90 -1.01%
Industrial Engineering 15,422.31 -0.86%