Sector movers: Oil and Gas paces gains after OPEC+ announces 2.0m b/d output cut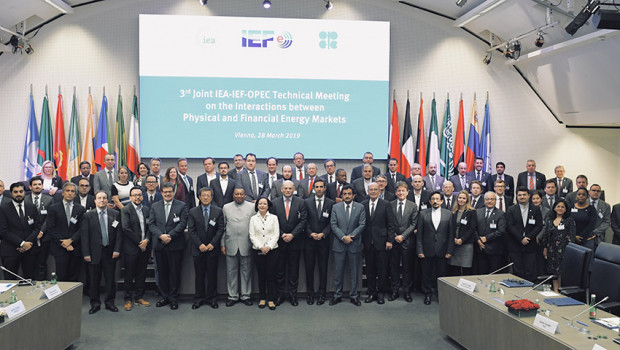 Oil&Gas paced gains in the stockmarket on Wednesday after the Organisation of Petroleum Exporting Countries and its Russian-led allies surprised financial markets with a production cut that was twice what was expected.
OPEC+, as the two are known, said that they would reduce their combined output by 2.0m barrels a day, although the real amount of the cut was estimated by analysts at 1.0m b/d as many countries were already producing below their allowed quotas.
Analysts at TD Waterhouse told clients that the decision from OPEC+ had "very convincingly" shifted the risks to prices to the upside.
Nonetheless, TD predicted that worries about a global recession would keep prices from surging over the near-term.
Their forecasts now called for West Texas Intermediate to trade "materially" above $90 a barrel in the coming months, but a surge into triple-digit prices was not yet anticipated.
"Poor risk appetite and high volatility have challenged the market structure, preventing speculative capital and systematic funds from growing their participation in the energy complex," they also noted.
On that note, in the background, equity strategists at Barclays told clients: "Tentative stabilisation in rates and the dollar offer some respite to oversold equities.
"Amid signs of financial stress, we may be nearer to the pain threshold for [central banks]. But we think a dovish pivot requires more evidence of weaker growth and a decisive fall in inflation, so we doubt equities are out of the woods yet."
Top performing sectors so far today
Oil, Gas and Coal 8,204.04 +1.52%
Investment Banking and Brokerage Services 12,282.96 +0.73%
Tobacco 35,015.77 +0.72%
Aerospace and Defence 4,761.52 +0.48%
Non-life Insurance 3,006.34 +0.46%
Bottom performing sectors so far today
Automobiles & Parts 1,155.37 -4.09%
Real Estate Investment Trusts 2,076.25 -3.66%
Household Goods & Home Construction 9,243.58 -2.64%
Telecommunications Service Providers 2,523.69 -2.32%
General Industrials 5,506.27 -2.26%