Sector movers: Miners, Banks hit by poor PMIs globally, drop in bond yields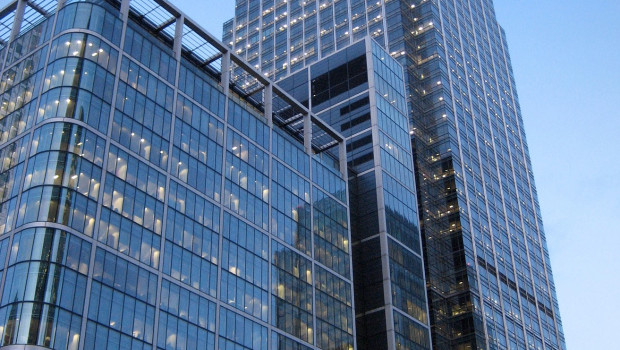 FTSE 350 stocks fell on Thursday as a spate of manufacturing and services sector surveys in the US and euro area printed well below economists' forecasts, feeding concerns around the outlook for the global economy.
On the note, analysts at Citi told clients: "Investors are shifting their focus from rate risks to EPS risks. That may take some pressure off growth stocks, but remains troublesome for cyclicals. Defensive Value looks desirable, with UK sectors featuring strongly."
One small silver lining was that the survey results suggested that inflation had peaked in the US while in the single currency bloc there was "a tentative hint of a peaking of inflation in the near future," according to S&P Global.
As well, the overall survey results for the UK were in fact a tad better than expected, outside of manufacturing.
But here too, S&P Global pointed out that "with business expectations now the lowest since May 2020, the next few months will be a true test for how sustainable this capacity building will be."
Against that backdrop, and alongside a modest bid for the Greenback, its was Miners, Industrial Engineering and Automobiles & Parts that suffered the largest falls.
Banks also took a hit as government bond yields registered sharp drops.
By the end of trading, September-dated copper was cratering by 4.52% to $3.7715/lb. on COMEX and the yield on the benchmark 10-year Gilt was down 18 basis points to 2.32%.
Top performing sectors so far today
Leisure Goods 15,663.41 +1.62%
Investment Banking and Brokerage Services 11,967.55 +1.33%
Medical Equipment and Services 10,021.19 +1.14%
Personal Goods 27,086.97 +1.04%
Pharmaceuticals & Biotechnology 20,947.28 +0.79%
Bottom performing sectors so far today
Precious Metals and Mining 10,229.22 -3.43%
Industrial Engineering 11,834.35 -3.03%
Industrial Metals & Mining 6,590.19 -2.57%
Automobiles & Parts 1,798.56 -2.45%
Banks 3,184.18 -2.34%