Sector movers: Investors sell banks on Friday and go away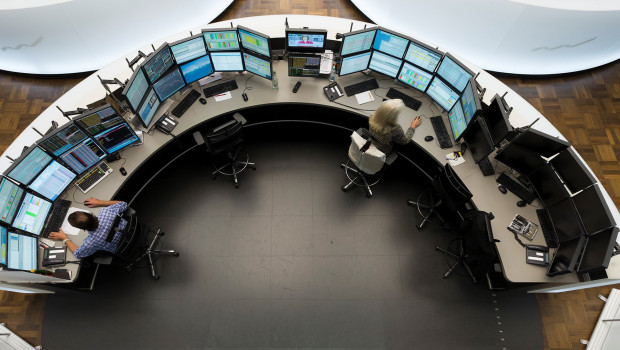 Banks were under pressure at the end of the week, in turn drag on Big Oil as investors tried to factor in the impact to economic growth.
There was concerns regarding the banking sector both in the US and Europe, but the latest tremor came from the other side of the Channel in the form a downdraft in shares of Deutsche Bank.
Unlike Credit Suisse, the German lender had undergone a restructuring several years before.
Furthermore, analysts at Autonomous Research and Citi said that there were no fundamental reasons to explain the selling.
Andrew Coombs at Citi described the selling as "irrational", but conceded there might be a risk of media headlines impact on depositors' psychology, regardless of whether it was justified.
The only fresh news surrounding the lender was that it had received regulatory approval to purchase a Tier 2 bond that was trading under par, which according to the Financial Times was, if anything, a positive rather than a negative.
FT writers did however also note the possibility that some investors might be selling as a precaution just in case negative news around the sector surfaced over the weekend.
That said, various analysts were referring to Deutsche Bank as a bit of a serial underperformer, which might also explain why the lender was on so many people's minds.
"It looks like the banking crisis isn't solved. Stocks are down heavily today, especially in Europe, as everyone's struggler-of-choice Deutsche Bank sees its stock fall sharply," said IG chief market analyst Chris Beauchamp.
"This renewed bout of selling shows that the takeover of Credit Suisse hasn't put a lid on the crisis, and investors will go into the weekend hoping for some more calming words from authorities."
For their part, analysts at Liberum noted that while before US lender SVB's collapse, bank shares in the UK, Europe and US looked cheap in terms of the forwards price-to-earnings multiple that might not be quite be the case.
Pre-SVB they had traded at a forward EPS multiple of 10.2, for a 9% discount to their 35-year averages.
But in the 1970s and 1908s, in a context of high and uncertain inflation and hence uncertainty around interest rates and asset quality, UK and US banks had typically traded nearer mid-single digit EPSs, they said.
In parallel, front-dated Brent crude oil futures were off by 0.69% to $75.22 a barrel on the ICE.
Nonetheless, Stephen Innes at SPI Asset Management noted that despite the recent rapid deleveraging of commodity markets, "the financial contagion had yet to spill over into real activity and commodity fundamentals despite the massive wipeout".
Top performing sectors so far today
Tobacco 31,451.57 +1.44%
Leisure Goods 22,709.46 +0.94%
Beverages 27,607.88 +0.77%
Personal Care, Drug and Grocery Stores 4,231.74 +0.63%
Alternative Energy 0.00 0.00%
Bottom performing sectors so far today
Industrial Transportation 3,461.19 -4.83%
Banks 3,226.19 -3.75%
Oil, Gas and Coal 7,835.59 -3.53%
Construction & Materials 7,928.56 -3.41%
Automobiles & Parts 1,593.82 -3.32%