Sector movers: Interest rate sensitive stocks catch a bid as rise in bond yields slows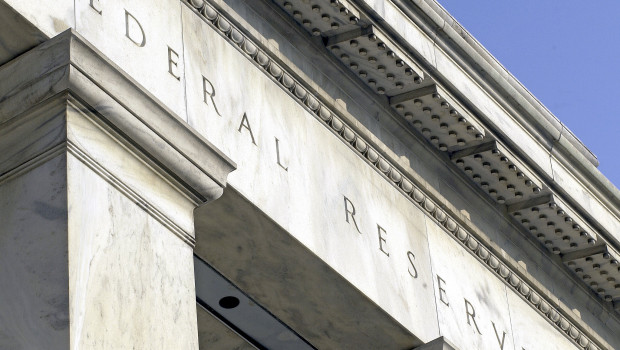 Interest rate sensitive Telecommunications and Home Construction paced gains on Wednesday as investors continued to mull the outlook for interest rates in 2023.
Speaking at a Wall Street Journal CFO event in New York, the regional Fed chief, John Williams, said that in his judgement, his colleagues' forecasts in mid-December for the Fed funds rate to rise to between 5.0-5.5% "still seems a very reasonable view".
That appeared to put Williams just slightly above the median outlook for rates by Fed officials at the time.
In the background, Marketwatch.com cited economists at Morgan Stanley, according to whom, unusually warm weather, the resolution of higher-education strikes in California and a very strong boost from seasonal adjustment might have resulted in the blowout US non-farm payrolls report released on 3 February.
Morgan Stanley also pointed out that all of those factors were transitory.
Echoing Williams on the other hand, Michael Gapen at Bank of America inked a note to clients saying: "We continue to expect the Fed to lift its policy rate to 5.0-5.25% by the May FOMC meeting. We think the January employment data has likely ruled out a hike-and-pause outcome in March, and tilted risks back in the direction of a higher terminal rate."
In any case, longer-term sovereign bond yields were flattish on Wednesday, to the benefit of the aforementioned sectors.
"The optimism displayed by the FTSE 100 in the morning session has ebbed slightly, with most of the day's gains being given back," chipped in IG chief market analyst Chris Beauchamp.
"While the index did make a new high, investors have not been too keen to push it much further. As corporate reporting slows down in the UK as well as in the US, a period of retracement might not be out of place. Nonetheless, the outlook for the year seems much better now that recession fears have eased."
Top performing sectors so far today
Automobiles & Parts 1,532.22 +1.93%
Telecommunications Service Providers 2,387.78 +1.67%
Household Goods & Home Construction 11,732.43 +1.24%
Leisure Goods 23,220.76 +1.20%
Non-life Insurance 3,358.68 +1.15%
Bottom performing sectors so far today
General Industrials 6,602.99 -1.71%
Industrial Metals & Mining 8,005.84 -0.76%
Personal Goods 35,502.58 -0.69%
Tobacco 33,725.18 -0.62%
Gas, Water & Multiutilities 5,886.09 -0.54%