Sector movers: House builders and Real Estate fall sharply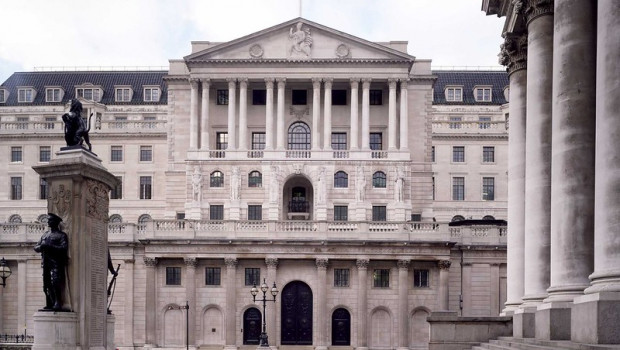 Homebuilders and Real Estate started off the week at the bottom of the pile as the yield on the benchmark 10-year Gilt soared by 45 basis points to 4.282%, taking it back to levels not seen since late 2008.
That was in parallel to further weakness in sterling that saw it finish the session off by 1.57% to 1.9689 against the US dollar, amid fast rising bets of a drop to parity in the near future as a result of the deterioration in the country's fiscal position.
Commenting on last Friday's 'mini-budget', analysts at Citi said that the fiscal announcement was a "huge, un-funded gamble" for the UK economy, further pointing out that additional large income tax measures had not been expected.
"With funding costs well above trend nominal GDP growth, this leaves the UK in an unsustainable fiscal position," they said in a research report sent to clients.
"We expect the [Monetary Policy Commitee] will now likely have to go further, sooner in order to offset the demand effects of what is a relatively untargeted package in our view."
Their view now was that the MPC would go ahead and hike Bank Rate by 75 basis points in November, followed by a similar move in December and with the terminal rate set to reach 4.25%.
Analysts at Goldman Sachs lowered their three, six, and 12-month targets for GBP /USD alongside to 1.05, 1.08, and 1.19.
"The pound has been on a rollercoaster ride today, with GBPUSD experiencing the highest one-day volatility since the height of the Covid crisis (March 2020)," said Josh Mahony, senior market analyst at IG.
"With Truss and Kwarteng in the job for less than a month, the past week has been a swift reminder that they have very little room for mistakes when seeking to implement a whole raft of fiscal policies."
Top performing sectors so far today
Automobiles & Parts 1,488.18 +6.94%
Industrial Transportation 2,893.06 +2.24%
Industrial Engineering 12,840.02 +2.21%
Beverages 29,190.92 +2.05%
Leisure Goods 15,912.83 +2.00%
Bottom performing sectors so far today
Household Goods & Home Construction 9,487.15 -6.44%
Real Estate Investment Trusts 2,133.50 -3.75%
Real Estate Investment & Services 2,182.43 -3.65%
Non-life Insurance 2,974.49 -2.84%
Gas, Water & Multiutilities 5,421.33 -2.75%