Sector movers: Geopolitical tensions, sanctions talk bolsters commodity plays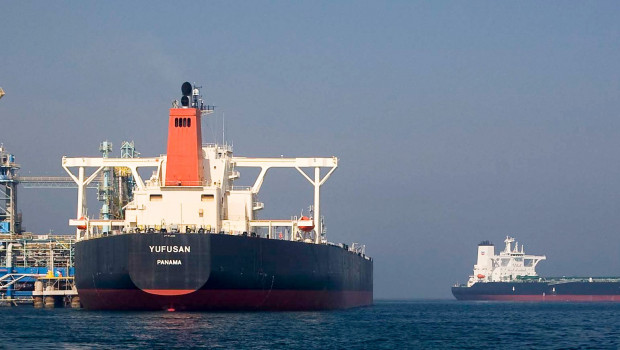 Commodity and oil stocks paced gains on a mixed day for London equities as hopes that a cease-fire in Ukraine might be around the corner ebbed.
In parallel, reports early on Monday indicated that sanctions on Russian oil imports from the European Union might soon be on the table, while at the weekend Australia announced a ban on exports of alumina to the Russian Federation, feeding gains in commodity prices.
Nevertheless, after the close of trading in London, Bloomberg cited EU foreign policy chief, Josep Borrell, sa saying that further sanctions on Russia would likely not be approved during the week.
"I don't think there is going to be a formal decision of a new package of sanctions, but certainly the European Council will provide guidance about how to," Borrell reported said.
Against that backdrop, front month Brent crude oil futures jumped 7.85% to reach $116.4 per barrel on the ICE.
"A recovery for metals prices and further strong gains for oil on the first day of the new week has driven the FTSE 100 higher, bolstered by mining stocks and oil names," IG chief market analyst Chris Beauchamp told clients.
"The drumbeat of conflict in Ukraine provides a firm foundation for commodity prices to keep moving higher, giving the FTSE 100 a boost even as other indices struggle for direction in early trading."
Top performing sectors so far today
Industrial Metals & Mining 7,863.20 +4.25%
Oil, Gas and Coal 6,907.29 +4.01%
Telecommunications Service Providers 3,182.25 +0.74%
Aerospace and Defence 4,576.84 +0.71%
Pharmaceuticals & Biotechnology 19,763.85 +0.66%
Bottom performing sectors so far today
Travel & Leisure 6,866.62 -2.49%
Real Estate Investment & Services 2,809.09 -1.83%
Industrial Engineering 16,217.29 -1.81%
Precious Metals and Mining 10,941.90 -1.80%
Retailers 2,945.41 -1.58%