Sunday share tips: AstraZeneca, Renalytix AI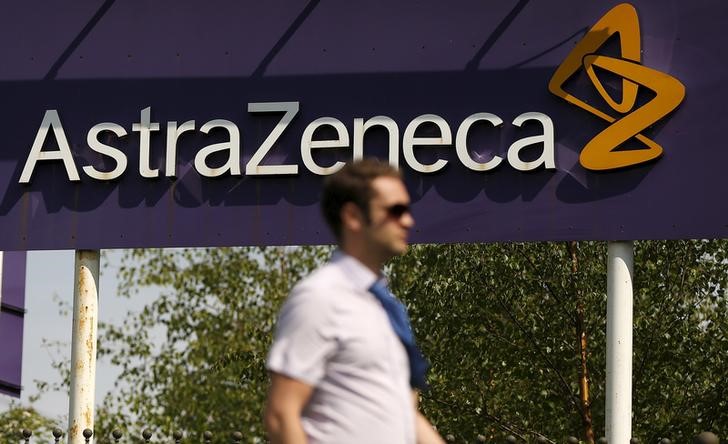 In her 'Inside the City' column for the Sunday Times, Sabah Meddings described FTSE 100 pharmaceutical giant AstraZeneca as "riding high" for the last year, as a series of its drugs won approval from medicine regulators around the world.
Those included the cancer treatments Tagrisso, Calquence and Lynparza, which all received the green light from the United States Food and Drug Administration.
As a result, chief executive Pascal Soriot had received cheer from shareholders for returning the Cambridge-based company to a leading position in the sector, with its focus turning from being dominated by "maturing blockbusters" such as Crestor, Symbicort and Nexium, to being spread across cancer and cardiovascular drugs.
That focus was on a lucrative opportunity, Meddings said, noting that cancer was becoming more of a focus thanks to an increase in diagnoses, with 18.1 million new cases and 9.6 million deaths last year, according to the World Health Organisation.
AstraZeneca has poured £13.4bn into research and development in the last three years - more than the £11bn spent by GlaxoSmithKline - and that investment had been rewarded with the series of approvals.
Soriot's challenge now, Meddings suggested, was to convert that spending into sales, and more importantly, cash.
The company's $3.5bn (£2.7bn) equity raising in April, which was in part to pay for a deal with Japan pharmaceutical firm Daiichi Sankyo, suggested a cash squeeze.
That, Meddings said, had been eased by the ongoing selling of rights to some of its more mature drugs, including Alvesco and Seroquel, although net debt had widened to $13.3bn and would likely be a focus for the firm for the next year.
Like its rivals, AstraZeneca had been pouring its focus on oncology, with Lynparza forecast to generate sales of $6bn in the next three years, having won approvals for ovarian cancer in 64 countries and for breast cancer in 43 markets.
Lung cancer treatment Tagrisso, meanwhile, had reached sales of $2.2bn in the current year.
But now that the new drugs were on the market, Meddings said they were "at the mercy" of external winds, including drug reforms in China and pricing pressure in the US, where greater discipline on budgets was becoming evident.
UBS analysts had pointed out slowing prescriptions for Tagrisso in that market, and also warned of serious competition for Lynparza in the next year.
Meddings wrote that Soriot was "withering" in his assessment of AstraZeneca on taking the corner office in 2012, but noted that his success in launching drugs and turning the company from "industry laggard" into "scientific success story" had been rewarded by a 31.7% rise in shares in the last year.
Those shares closed at 7,745p on Friday, giving it a value of £10bn.
"Astra's top drug, Tagrisso, is on track to reach sales of $5.9bn by 2023, provided the healthcare payers continue to pay up," Sabah Meddings wrote.
"Soriot still has a challenge ahead. Hold."
Over in the Mail on Sunday, Joanne Hart looked at Renalytix AI for her 'Midas' column, describing it as one of her top performers of the year, having been recommended at 240p on 16 June, and since rising more than 50% to 364p.
The company has developed a way to test those suffering from diabetes to see whether they were likely to develop chronic kidney disease later in life.
In the United States, 40 million people suffered from chronic kidney disease, with the cost of treatment totalling around £90bn per year.
Using the product 'KidneyIntelX', doctors are able to assess which patients are most at risk, and could offer preventative care, resulting in both improved lives and huge amounts of money.
The company had benefited from a "string of good news" in the last six months, Hart said, with US authorities setting a price for the test of $950 (£730) several weeks ago.
That was significantly higher than brokers were anticipating, with the result being that KidneyIntelX should be "highly profitable" once on sale.
The product still needed regulatory approval, but Hart suggested that as the product was a medical device and not a drug, that process was much less onerous, with a successful outcome said to be widely expected.
"Renalytix has done well and shareholders have been rewarded," Hart said.
"Those of a nervous disposition may choose to sell now, just in case the authorities deliver a shock verdict to the business."
But robust investors should keep the faith, Hart wrote, especially if they held Renalytix as part of a diverse portfolio.
"More positive news is expected in the short term and in the long term, the business could do extremely well, and change lives for the better."