Sunday newspaper round-up: Brexit, Coronavirus, Airbus, BP, British Steel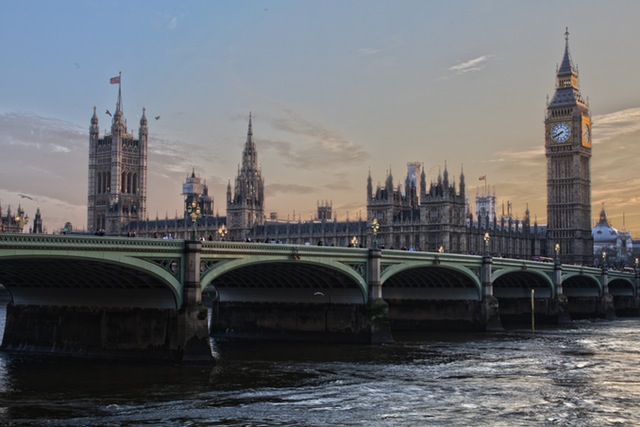 Thousands of borrowers who were missold loans they couldn't afford by the defunct payday lender Wonga will get back just 4.3% of the compensation they are owed.
Administrator Grant Thornton revealed on Thursday that it had recovered just £24m of assets to cover £535m of claims from Wonga's creditors, including almost 400,000 former customers. - the Independent
The £22bn Hinkley Point C nuclear development has banned its workers from flying to China over fears that its links to Beijing could make it particularly vulnerable to the recent outbreak of coronavirus.
Hinkley Point C, which is jointly owned by China General Nuclear Power Group (CGN) and French energy giant EDF, has suspended all travel to China, and postponed all worker family visits.
Meanwhile, all expats returning from China have been asked to self-quarantine and work from home for two weeks. - the Telegraph
Airbus, Europe's largest aerospace multinational, is to pay a record £3bn in penalties after admitting it had paid huge bribes on an "endemic" basis to land contracts in 20 countries.
Anti-corruption investigators hailed the result as the largest ever corporate fine for bribery in the world after judges declared that the corruption was "grave, pervasive and pernicious".
The planemaker agreed to pay the penalties on Friday after reaching settlements with investigators in the UK, France and the US to end inquiries that started four years ago. - the Guardian
Heathrow's biggest shareholder has warned that it could sell its 25% stake if returns are squeezed by the aviation watchdog.
The move by Ferrovial casts more doubt over the airport's plans for a third runway. The Spanish infrastructure giant told investors that it would not put money into the runway, which Heathrow claims will cost £14bn, unless the Civil Aviation Authority (CAA) grants it "attractive returns".
Ignacio Madridejos, boss of Ferrovial, said the company was "open to rotate . . . if we see we cannot get an adequate return". - the Sunday Times
Oil giant BP faces mounting pressure to sell its $15 billion (£11 billion) stake in Russian energy giant Rosneft as it embarks on a major strategy overhaul to prop up its dividend payouts and tackle climate change concerns.
On Tuesday, BP is expected to reveal that profits fell by a quarter last year, from $12.7 billion to $9.5 billion. On the same day, chief executive Bob Dudley will step down after a decade in charge to be replaced by Bernard Looney.
A week later, the new boss – who last month launched an official Instagram account emphasising BP's role in the 'energy transition' – is expected to announce one of the biggest shake-ups in the company's 111-year history. - the Daily Mail
NHS Trusts have spent nearly £20 million in four years battling whistleblowers, defending claims of workplace discrimination and fighting employment disputes, the Sunday Telegraph can disclose.
Data obtained through Freedom of Information (FOI) has revealed that a minority of healthcare trusts, often advised by the same law firms, are repeatedly running up huge legal bills.
Former health minister Sir Norman Lamb said some of the NHS employment cases he has witnessed in the last eighteen months involved 'scandalous' uses of public money.
"It is not all NHS trusts in the country, but there are a small number where the culture is clearly wrong," said Sir Norman. - the Telegraph
Credit card customers of Lloyds, Halifax and Bank of Scotland could see their cards cancelled from the end of next month if they have been in "persistent debt" and have not reduced their balance.
The lenders, which are all part of Lloyds Banking Group, sent letters this week laying out how they would deal with customers who have been in the red on credit cards for 36 months.
In some cases, customers deemed to have problem debt may no longer be able to use their cards. RBS and NatWest customers have received similar warnings. - the Independent
Hopes that British Steel will be saved by Chinese industrial firm Jingye have suffered a blow after the French government said it could intervene to stop the deal.
The French finance minister, Bruno Le Maire, reportedly told the UK chancellor, Sajid Javid, that ministers are opposed to the takeover, throwing into doubt seven months of work to save the firm and its Scunthorpe steelworks. - the Guardian
Britain's biggest financial adviser has unveiled an overhaul of pay and perks in the wake of a Sunday Times investigation.
Bosses at FTSE 100 giant St James's Place (SJP) told staff that new bonus structures and job titles will reward "the right behaviours" and go beyond recognising sales made in a single year.
They also confirmed that all overseas business trips, including its annual cruises for top performers, will be axed, as well as company "regalia" such as cufflinks awarded for hitting targets. - the Sunday Times
Boris Johnson has become "privately infuriated" with what he sees as the EU's attempts to frustrate a comprehensive free trade deal, the Sunday Telegraph can reveal.
The Prime Minister believes Brussels has unilaterally been "changing the terms" of the deal he agreed last year, when both sides set out to work towards an ambitious and deep trade agreement.
As a result the UK is no longer wedded to a Canada-style agreement, in what would be a major hardening in the Government's Brexit strategy.
Downing Street negotiators are now willing to pursue a much "looser" trade deal while simultaneously signing agreements with countries that make up 13% of the world's GDP. - the Telegraph
The Titans of Brexit have a tendency to gush over Britain's bond with America. Before the referendum in 2016, Boris Johnson—now prime minister, then mayor of London—predicted that, outside the European Union, the thriving British would be "even better and more valuable allies of the United States". Britain's relationship with America had long been "special", enthused Liam Fox as trade secretary in 2018. But Brexit provided a "once-in-a-generation opportunity to raise it to a new level".
Yet in the week that Britain actually leaves the eu it finds itself at loggerheads with America on tax, trade and technology. If the British government persists with plans for a digital-services tax that would hit tech giants, America has said it will retaliate with punitive tariffs on British car exports. And despite heavy American lobbying and suggestions that the countries' intelligence-sharing could be at risk, Mr Johnson decided on January 28th to allow Britain to buy 5g telecoms kit from Huawei of China. Mike Pompeo, America's secretary of state, had warned against letting China "control the internet of the future". - the Economist