Weaker economic climate dents UK manufacturing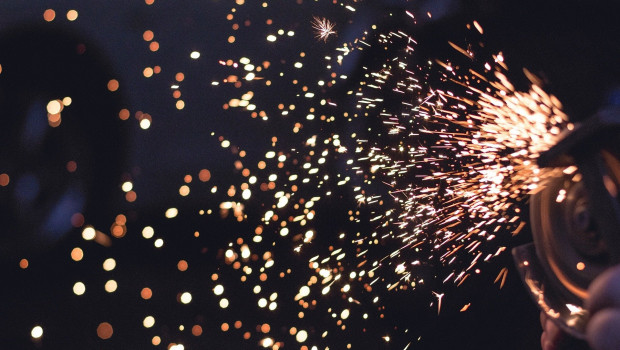 The UK manufacturing sector continued to struggle in November, a closely-watched survey showed on Thursday, causing sentiment to fall to its lowest point since the start of the pandemic.
The S&P Global/CIPS UK Manufacturing Purchasing Managers' Index was 46.5, marginally higher than October's 46.2. The consensus had been for no change.
However, the reading - one of the lowest since 2008 - has now been below the neutral 50.0 mark for four consecutive months. A reading above 50.0 indicates growth, while one below it suggests contraction.
Production fell for the fifth month in a row, hit by less new business, shortages and supply chain disruptions, with weaker demand seen in both domestic and overseas markets.
Inventory also rose as demand softened, with the amount of stock of finished goods at warehouses hitting a 43-month high, while employment fell for the second month running.
As a result, confidence slid to its lowest level since April 2020, with respondents citing recession fears, weak consumer spending and subdued client confidence.
Rob Dobson, director at S&P Global Market Intelligence, said: "The outlook for the sector [has] darkened. Weak sentiment and declining intakes of new work lead to job losses, a retrenchment in purchasing activity and an accumulation of finished goods inventory."
John Glen, chief economist at the Chartered Institute of Procurement & Supply, said the sector was grappling with "a lethal cocktail of Brexit, logistics constraints, high costs and low demand".
He continued: "One vestige of hope is that with stock levels rising, supplier deliveries to end consumers and other manufacturers should be much quicker once the economy starts to improve."
Gabriella Dickens, senior UK economist at Pantheon Macroeconomics, said the data suggested a recession was already underway in the manufacturing sector.
"The outlook for next year is just as grim," she added. "Demand for industrial goods likely will be hit again early next year, as real incomes are squeezed by the watering down of government support for energy bills and higher unemployment, as businesses are forced to consolidate costs.
"Indeed, there now are concrete signs that manufacturers already are adjusting their hiring plans. All told then, manufacturing output looks set to continue its decline into 2023."
Data was collected between 11 and 25 November, with questionnaires sent to purchasing managers at around 600 manufacturing firms.