UK unemployment falls despite end of furlough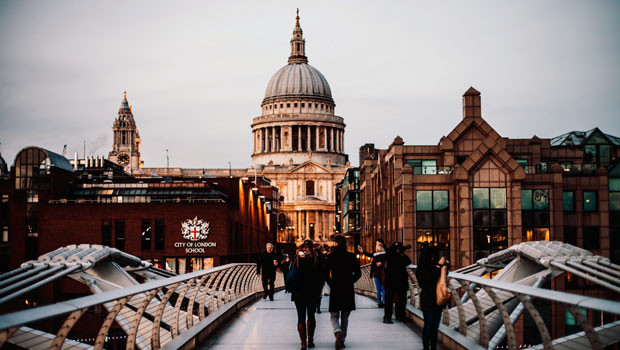 UK unemployment fell as businesses continued to hire staff despite the end of the furlough programme, official figures showed.
The number of people jobless and seeking work dropped by 127,000 to 1.423 million in the three months to the end of October, the Office for National Statistics said. The jobless rate edged down to 4.2% from 4.3%.
The ONS said the number of people on payrolls exceeded pre-pandemic levels across the country and has continued to rise. Much of the recent growth has been among part-time workers, who were hit hard at the start of the crisis.
"With no sign of the end of the furlough scheme hitting the number of jobs, the total of employees on payroll continued to grow strongly in November," Darren Morgan, the ONS's economic statistics director, said. But he said the figures could include people recently made redundant who were working their notice.
The figures suggest the labour market remained strong despite the withdrawal of government support to cover the wages of workers temporarily told not to report for work. Some economists had feared a surge in unemployment as government support measures came to an end.
Instead many sectors are struggling to fill jobs. Lorry drivers, chefs and adult social care workers are all in short supply, partly because Brexit drove people who had filled the roles out of the UK.
The Bank of England will note the strong jobs data when its policymakers decide on Thursday whether to increase interest rates. The monetary policy committee's calculations have been made more complex by the arrival of the Omicron variant of Covid-19 in the UK.
Samuel Tombs, chief UK economist at Pantheon Macroeconomics, said: "Today's labour market report probably would have been strong enough to convince the MPC to raise Bank Rate at this week's meeting if Omicron had not emerged."
Suren Thiru, head of economics at the British Chambers of Commerce, said the government's advice to work from home and other 'plan B' measures to stem infections from Omicron could hit the jobs market.
"More support is urgently needed to aid those firms worst effected by plan B, including returning VAT for hospitality and tourism back to its emergency rate of 5%, reinstating full business rates relief for these firms and making additional grant funding available," he said.