UK retail sales rise in June, boosted by Euros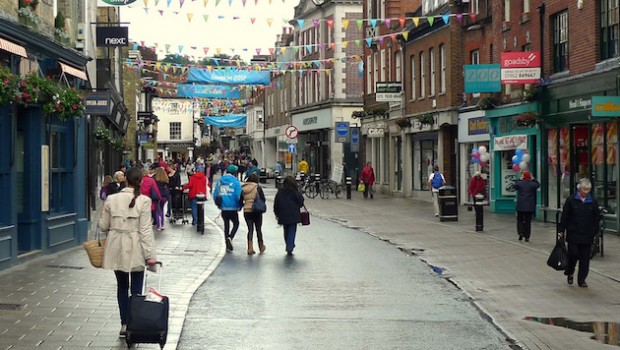 UK retail sales rose between May and June, helped along by the Euros, according to figures released on Friday by the Office for National Statistics.
Retail sales were up 0.5%, coming in a touch above consensus expectations for 0.4% growth. Compared with their pre-pandemic February 2020 levels, sales were 9.5% higher.
The largest contribution came from food stores, which saw sales volumes rise 4.2%. The ONS said anecdotal evidence suggested the increase was linked to the start of the Euro 2020 football championship.
On the other hand, non-food stores saw sales volumes drop 1.7%, which was their first fall on the month since January 2021.
Meanwhile, fuel sales increased 2.3% from May as people travelled more thanks to easing restrictions, but remained 2.1% below their pre-pandemic levels.
ONS director of Economic Statistics Darren Morgan said: "June's retail sales have picked up again following the dip seen last month, with the main driver coming from food and drink sales, boosted by football fans across Britain enjoying the Euros.
"Although not quite back to their pre-pandemic level, fuel sales rose again this month, as people increased the amount they travel so are spending more at the pump."
Martin Beck, senior economic advisor to the EY Item Club, noted the fact that temporary factors may have been at work as most of the June increase was driven by food sales.
"The EY Item Club believes retail growth will likely be muted over the next few months, as spending on social consumption, such as eating out, continues to move back to pre-pandemic levels, aided by the removal of most remaining domestic restrictions on 19 July," he said.
"The retail sector faces another potential headwind if the recent surge in Covid-19 infections damages sentiment and discourages people from physical shopping.
"That said, this could contain a silver lining were virus worries to see spending switch once again from socialising to (online) shopping. Either way, retail uncertainties shouldn't prevent overall consumer spending from leading the recovery, driven by the removal of restrictions, the resilience of household incomes and consumers spending some of their excess savings."