UK profits fall at Aldi as costs mount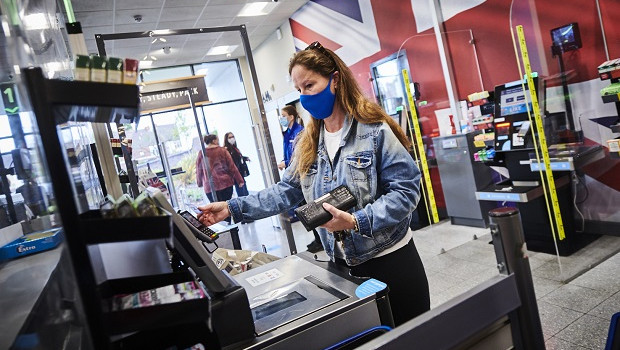 Aldi reported a sharp drop in UK profits on Monday, after the German discounter was hit by higher costs, including lowering prices in response to the cost of living crisis.
Posting its annual trading update, the privately-owned retailer said sales in the UK and Ireland in the year to 31 December 2021 had risen to £13.6bn from £13.5bn a year previously.
But operating profits have fallen 79%, to £60.2m, while pre-tax profits were down 87% at £35.7m. Aldi attributed the decline to investment in lowering prices, increasing pay and pandemic-related expenses.
Giles Hurley, chief executive of Aldi UK and Ireland, said: "Preserving our price discount and rewarding our people will always be more important to us than short-term profit."
Aldi recently over took Wm Morrison to become the UK's fourth-largest grocer, with a market share of 9.3%. The discounter said customer numbers in the 12 weeks to 4 September were up 1.5m on 2021, at 14.2m.
Hurley said: "The cost of living crisis is worsening, and it's being felt by millions of households across the UK. It is times like these when our customers rely on us the most.
"It is also a time when Aldi comes into its own. Independent research shows our discount is as compelling as ever, and that's why more people are switching to Aldi."
He added that a 16 new stores set to open in the next 12 weeks, part of Aldi's wider £1.3bn expansion plans for the UK and Ireland.