UK manufacturing output weakens a touch in November - CBI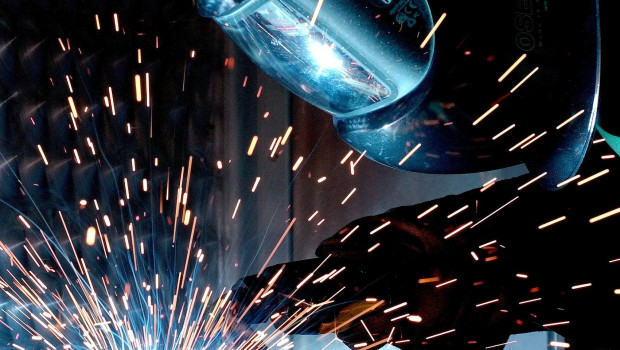 Manufacturing output in the UK weakened a touch in November, according to the latest survey from the Confederation of British Industry.
The total orders balance fell to -5 in November from -4 in October, but was above consensus expectations of -9 and the long-run average of -13.
CBI Deputy chief economist Anna Leach said the rise in manufacturing output this month appears to be at least partly driven by improvements to supply chains, with several companies reporting they were able to fulfil orders as materials and components became more readily available.
"Total order books remained much weaker than earlier in the year, however, and output is expected to fall again in the quarter ahead," she said. "Against a difficult economic backdrop, manufacturers welcomed aspects of last week's Autumn Statement, notably business rates relief and commitments to R&D and infrastructure spending.
"But little was said about two of the most pressing issues that are currently holding the sector back: the future of the business energy support scheme and access to skills. This leaves big question marks hanging over the competitiveness of UK manufacturing."
Samuel Tombs, chief UK economist at Pantheon macroeconomics, said the survey continues to suggest that the downturn in the manufacturing sector is relatively mild.
"The total orders balance remained slightly above its 1992-to-2019 average in November and is much stronger than the equivalent measure of the S&P's PMI survey. In addition, a net balance of +18 manufacturers reported that output had risen over the previous three months, though a much lower net balance of -10 expect output to rise over the next three months."