Starling Bank buys Fleet Mortgages in £50m deal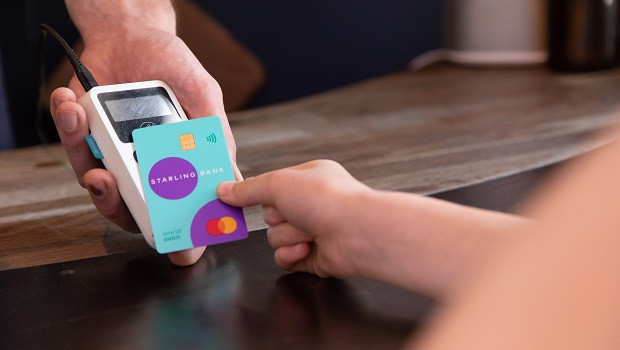 UK online bank Starling said it has bought specialist buy-to-let mortgage lender Fleet Mortgages in a £50m cash and share deal.
Starling said the deal was part of a wider plan to expand lending, including through mergers and acquisitions and comes only days after the bank said it was on track for full-year profitability and confirmed it could float on the stock market as soon as next year.
Fleet Mortgages, with around £1.75bn in mortgages under management, will keep its brand and management team.
"The acquisition of Fleet Mortgages is the start of our move into mortgages as an asset class," said Starling chief executive and founder Anne Boden.
Starling last week reported a sevenfold increase in revenue and slashed losses in the 16 months to March 31 as its lending soared. Post-tax losses came in at £23.3m down from £52.1m in the 12 months up to November 30.
Revenues soared to £97.6m from £14m in its 2019 fiscal results. Starling changed its financial year-end to March 31 to make it easier for shareholders to compare results on a quarterly basis.
Starling, which allows customers to run current accounts via a card and phone app, has been growing its balance sheet amid a surge in lending thanks to government-backed financing schemes aimed at helping businesses through the coronavirus pandemic.
Starling's deposit base grew by nearly 500% to £5.8bn in 2019, while customer account numbers more than doubled to 2.1m and lending shot up to £2.2bn "from a very low base".
This helped the bank break even for the first time last October, Starling said, adding that it has made a profit each month since. Sales reached £42.8m in three months to the end of June 2021, giving it an annual run rate of £170m.
PROFITABILITY IN SIGHT
Starling is now "very much on track to post our first full year of profitability" in its 2022 fiscal results, Boden said.
"Starling is pulling away from the rest of the Fintech pack. Now that we are profitable and growing responsibly, we're gaining momentum, generating our own capital, and executing on our strategy to expand lending."
The bank's shift toward profitability marks a divergence from fellow fintech banks Monzo and Revolut, which saw losses widen last year.
Monzo racked up a post-tax loss of £113.8m in the year to February 2020, up from £47.1m having last year warned disruption from Covid-19 had led to "significant doubt" about its ability to continue "as a going concern".
Revolut reported annual losses of £167.8m in 2020 compared with a loss of £106.7m in 2019. However, Revolut said it was "strongly profitable" in the first quarter of 2021.
Starling, which was last privately valued at $1.5bn, recently launched mortgages and plans to acquire a lender to further bolster its balance sheet. Boden said she may float the business by late 2022 or early 2023.
"We're going to do it in our time. We're not going to be forced to do it because it's fashionable at the moment."