Ryanair flights plunge to 701 in May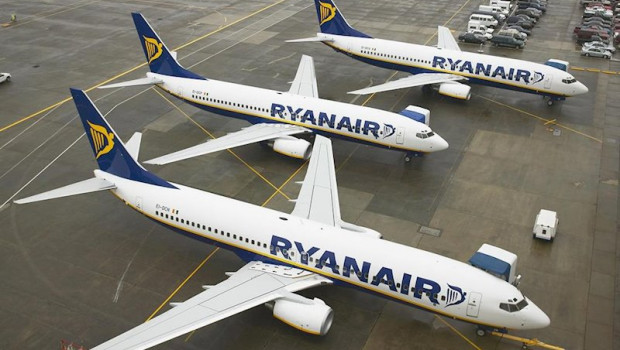 Ryanair operated just 701 flights in May as government Covid-19 restrictions almost wiped out the budget airline's schedule.
The number of passengers flown by the airline in May dropped 99.5% to about 70,000 from 14.1m a year earlier. The company said it had budgeted for more than 70,000 flights during the month and that a number of the 701 journeys it made were rescue and medical flights on behalf of EU governments.
"Due to multiple EU government flight bans/restrictions, Ryanair expects minimal traffic in June," the company said. Ryanair plans to resume flights in July with about 40% of normal flight schedules operating.
Ryanair has announced plans to cut at least 3,000 jobs and cut workers' pay to deal with what it expects to be two years or more of difficult trading caused by the coronavirus crisis. In May the company shut its Laudamotion brand's main base in Vienna as part of a plan to close several bases across Europe.